Adore Beauty is an official NIOD stockist
NIOD, Non Invasive Options in Dermal Science, is a whole new genre in skincare; sophisticated, next-generation face serums and formulations have been created to improve the integrity and health of skin with result-driven and scientifically proven products.
"In the business of beauty, perception is more powerful than reality and it is for this reason that brands – especially those in functional beauty – prioritize what they say ahead of what they do. The science of skin health has evolved vastly – truly advanced technologies exist today that are very complex to use and even more complex to explain. Our humility and persistence have allowed us to create NIOD with only a single genetic commitment – to be at the very edge of science without regard to brands, trends, criticisms and words. This commitment means that NIOD will always have a very narrow audience that appreciates a genuine commitment to true quality and innovation- an audience not inspired by marketing or pricing strategies, but instead by truth and accountability.
However narrow, I and we are very lucky to have this unique audience."
Brandon Truaxe, NIOD Founder
Showing 20 products of 23.
---
Recent reviews on NIOD products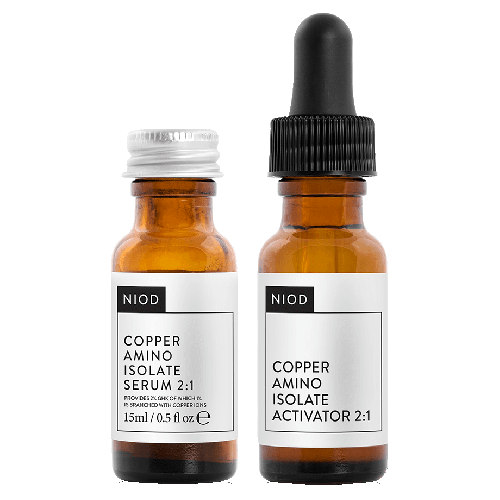 NIOD
NIOD Copper Amino Isolate Serum 2:1 15ml
$90.00
Love it - this one is a keeper
This is the first NIOD product that I've found which delivers what it promises. I have pigmentation on my skin which nothing has shifted but I'm slowly seeing a change after using this. I got this as part of a kit that Adore used to sell and wanted to wait a while before reviewing to see if it works.
I'll repurchase the bigger size next time.
What people are looking for the most