Official Stockist of Sodashi
Sodashi's name and philosophy comes from a Sanskrit word meaning 'purity, wholeness, and radiance.' Founded in 1999 by Megan Larsen, Sodashi lives up to its name by developing beauty treatments that are unmatched in performance. The Australian company creates products for both men and women by combining the principles of aromatherapy, biochemistry, and Ayurveda.
Sodashi aims to offer high-quality, naturally sourced, chemical-free skin, hair, and body care. The company uses only ethically sourced, therapeutic-grade essential oils and natural extracts. There are no synthetic ingredients in Sodashi products. The line is also free from fragrances and preservatives. By using pure, clean ingredients, Sodashi delivers the best products for nurturing, healing, and regenerating your skin and creating a sense of healthiness and well-being in the mind and body.
Sodashi offers a variety of products to care for skin and hair. The brand's skincare lines address the unique needs of dry, oily, sensitive, and men's skin. Choose from cleansers, toners, moisturisers, and facial mists. Treat yourself from head to toe with Sodashi's nourishing hair conditioners, body washes, and more.
All Sodashi packaging is recyclable and printed with vegetable dyes. The company does not participate in animal testing, and all products are manufactured in Fremantle, Australia. Sodashi is completely committed to bringing the highest-quality products to market while respecting the earth's fragile ecosystem.
Showing 20 products of 32.
---
Recent reviews on Sodashi products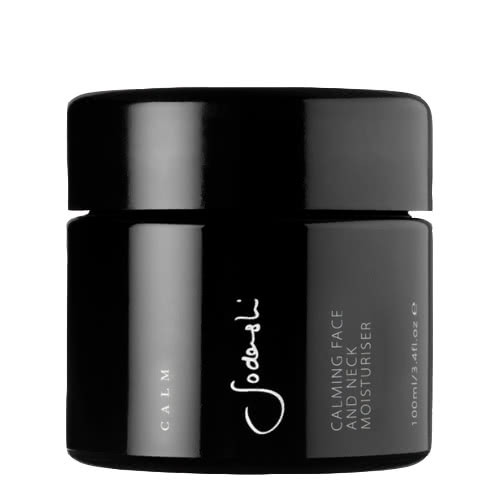 Sodashi
Sodashi Calming Face and Neck Moisturiser
$147.00
Such an addictive moisturiser...
I have all but praises for Sodashi and when I received this as a gift sample, I knew I would love it but I was blown away by it! My skin has never felt so soft and smooth and that feeling stayed the same the whole day! The fragrance is so beautiful to the senses also. I am in love with this brand. I have used many clean luxe brands like Mukti, Biologi etc but this tops the cake. I really do wish...
What people are looking for the most