Women have been going to the powder room for over a century. To this day, most love carrying a compact for on-the-go touch-ups.
Whether you're combatting shine, ensuring your makeup stays in place, or adding a touch of coverage, powder is the ultimate handbag staple, whatever your skin type.
Loose or pressed, translucent or tinted, powder gives that finishing touch to your makeup look so you can look and feel fabulous all day long.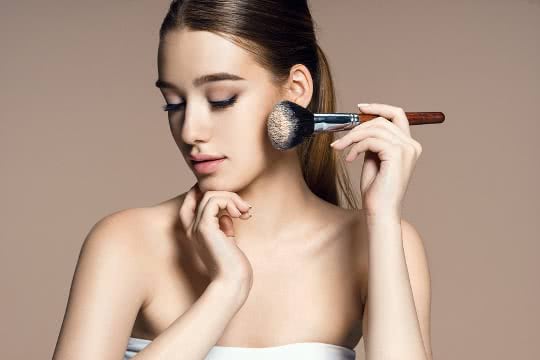 The perfect way to finish off any makeup look and make sure it lasts all day is to reach for powder. Whether you're going for a coloured powder to ramp up the coverage, or sticking with a translucent formula simply to set everything in place, powder is appropriate for every skin type, so there's no need to shy away.
If you were a lady of the 19th century, then you probably would have owned a little loose powder, often concealed in a box or piece of jewellery. Spillage was definitely a problem! For many years, powder was the only makeup item deemed 'socially acceptable' for touch-ups. With the introduction of the compact in the 1920s, bathrooms were nicknamed 'powder rooms' as women flocked to freshen their makeup.
Once the compact was invented, powder came out in new shades, new scents, and new finishes. Today, you have numerous choices, from powders that promise an HD 'Photoshop' finish to colour-correcting powders and products that make you look as if you're glowing from within.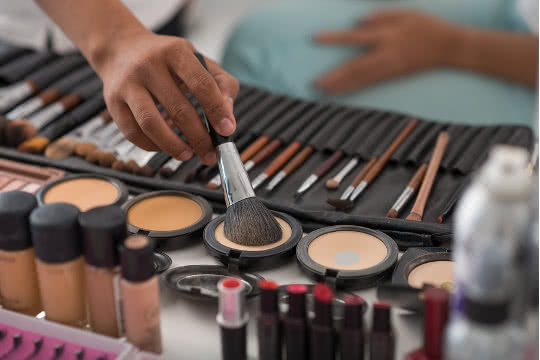 Powders are mainly used to set makeup in place and are great for those who want to mattify oily skin. A powder can also work as a foundation if you want a base with light coverage and don't like the feel of liquid or cream on your skin. Additionally, powders can help blur lines for an airbrushed look or give the skin a slight sheen for a natural glow.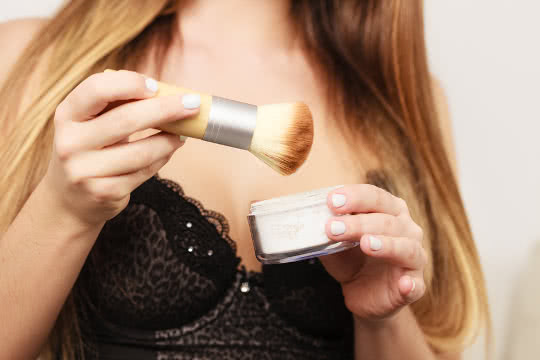 There's no need to shy away if you have mature or dry skin, as you too can enjoy the benefits of using a powder. Selecting makeup products based on your skin type is always important, but it's particularly vital when choosing the best powder for you. Knowing which powder to use and how best to apply it can ensure that your makeup lasts all day.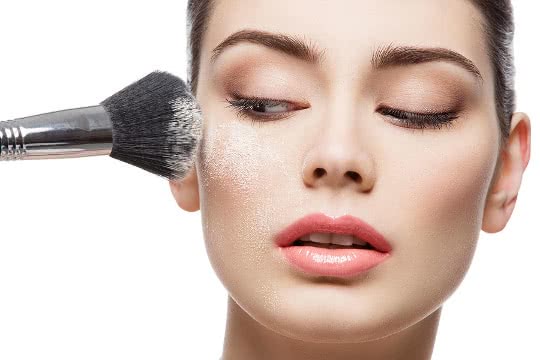 Whether you choose a pressed or a loose powder, a translucent product or one with coverage, powders can help set your makeup look and give you that extra finishing touch. Have a read through our guides to ensure you're getting the most of your powder and looking impeccable all day long.
What is translucent powder for?
Translucent powder is a colourless powder that can be applied to set your makeup or at the end of makeup application to complete your look. Although it does not provide extra coverage or colour, translucent powder does mattify the skin, set your foundation in place and smooth out the texture of your face for a more finished look. The RCMA No Colour Powder contains no pigment whatsoever so it is suitable for any skin tone. This product can be applied using a brush and sponge and it won't cake to ensure you can achieve a smooth finish every time. If you are looking for a way to make your makeup last longer with reduced shine then the RCMA No Colour Powder is about to become your new staple product.
How do you use setting powder?
A setting powder is a great way to set and mattify your makeup for an even and complete look. To apply setting powder, first apply your liquid or cream foundation as usual. Once makeup is complete, use a large powder brush to buff setting powder over the face. You can decide to just focus on the t-zone or you can apply powder to the whole face. This choice depends on if you like to mattify the whole skin or just areas with high shine. With setting powder, a little bit of product goes a long way so make sure to start with a small amount on your brush as you can always add more later. Setting powder will ensure your makeup stays perfect all day long!
What is face baking?
Face baking is a makeup trend that was once used only by professionals but is fast becoming a mainstream beauty technique. Baking involves applying loose powder to certain parts of the face to set foundation and create smooth textured and brightened skin. The important part of baking is to pack translucent powder onto the areas of the face you want to set, usually under the eyes and cheeks. Wait ten minutes and then sweep off the excess powder to reveal flawless, photo-ready skin. In basic terms, baking uses the heat of your face to 'cook' your makeup onto your skin, resulting in an immaculate finish. RCMA No Colour Powder is perfect for baking with any skin tone and will help you to achieve a long lasting and defined makeup look.