Here's the scoop: Clean Beauty doesn't have to mean living your life sunning your nether-regions, blending mung bean powder into smoothies and forgoing Netflix and Chill for Savasana and Sauerkraut.
And hey - if your inner voice is all Gwyneth, all the time - then power to you! You do you, boo. We see you and we love you.
But for most of us? It's all about balance. Our Clean Beauty category aims to equip you with the information and products - how you incorporate them into your lifestyle is up to you. No judgements here. We all come to beauty with different end-goals.
When it comes to Clean Beauty, the language can get really complicated. Natural. Green. Organic. Chemical Free. Vegan. Paraben Free. Cruelty Free. Sometimes these phrases blend into meaningless - and sometimes they mean a whole lot.
That's where we step in. We've decoded the lingo and separated the phenoxyethanols from the methanols (Still all jargon? Don't worry, we've got your back). We're all about formulations, so we've decided which ingredients we simply won't include in our Clean Beauty category. For the category as a whole, that means all products contained within are:
Cruelty Free. Paraben Free. Mineral Oil Free. Phthalate free. Polyethylene (microbead) free. Formaldehyde free.
The "free-from" list goes a little deeper when you dive into our subcategories of Clean Skincare, Clean Hair Care, Clean Makeup and Clean Fragrance, depending on what's relevant for each section. Only want to shop Vegan products? There's a place for that. Cruelty Free seem more achievable for you? That's covered too.
Whatever space you find yourself in along the Clean Beauty journey, we're with you. With unbiased reviews from the online beauty community we've worked so hard to foster and articles about our office faves, Clean Beauty at Adore is curated, considered and conscious.
Buy now and pay later with Afterpay.
Clean Beauty products
Shop all Clean Beauty products
---
Clean Beauty, articles & community
Recent reviews on Clean Beauty products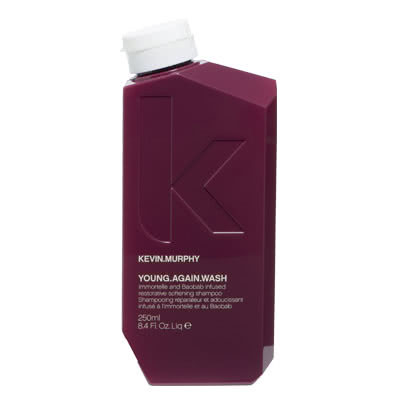 KEVIN.MURPHY
KEVIN.MURPHY YOUNG.AGAIN.WASH
$43.95
The best shampoo I've ever used
I was recommended this shampoo and the matching conditioner by my hairdresser for my hair which is oily at the ends but dry at the roots, which means I wash it multiple times a week! I also use lots of heat styling products on my hair, which dries the ends. This shampoo is my absolute go to and I won't use anything different! It's given my hair an absolute new life and I always get compliments on ...