You think about your makeup as the war paint you put on to face the world - but what if the products you put on your face were waging a war on you? Adore Beauty's Clean Beauty category exists so you can filter the chromium from your contour, the talc from your tinted moisturiser and the lead from your lipgloss. Not everyone wants natural beauty products, but if you do, our Clean Makeup category is the place to shop.
Our Clean Beauty Makeup Category aims to equip you with the products, and the information, so that you can make informed decisions about which ingredients, formulas and brands you feel comfortable putting on your face. We love your face. You love your face (we hope!). Let's set you up with products that love your face too.
As a baseline, all make up housed in Adore Beauty's Clean Beauty category is:
Cruelty free. Paraben free. Chromium free. Phthalate free. Sulfate free - SLS, SLES, Formaldehyde free, Talc free, Toluene free, Oxybenzone free, Diethanolamine free, Triclosan free, Glycole free - Butylene , Butylene, Lead, No drying alcohols such as methanol or ethanol.
So what are some of these ingredients, and why do I need to avoid them in my makeup products?
Firstly - you don't NEED to do anything. We respect everyone's journey when it comes to Clean Beauty, so only NEED to choose things that you're comfortable with.
Some common concerns are pthalate free or paraben free makeup. Pthalates are used because they give flexibility to products, and are used as moisturisers. Parabens, meanwhile, are used as preservatives to help formulas stay stable and minimise the risk of bacteria growth. Their toxic effects haven't been widely studied, and we'd never claim medical knowledge, but a common concern is that these products may be endocrine disruptors.
Other ingredients to consider, are talc free makeup (and honestly, the biggest bummer for talc is that it can make makeup appear less dewy and fresh, and more powdery!), lead free makeup (heavy metals - we'll leave that up to you), and propylene glycol free cosmetics.
Another concern is drying alcohols in cosmetics - especially in setting sprays, or liquid foundations. Alcohols come in all shapes and sizes and not all are bad - cetearyl alcohol for examples is an essential fatty acid! Alcohols such as alcohol denat, methanol or ethanol are the ones to keep an eye out for - these help to spread fragrances better and are great for controlling oil, but too much can leave your skin feeling a little dried out - hangover for the skin, anyone? None of the products featured within our clean beauty category contain any drying alcohols. Hydration, hydration, hydration!
What about Cruelty Free Makeup?
If cruelty free, ethically conscious or vegan makeup is more your bag than an ingredients-focused skew, we love that too! Adore Beauty is an office (and warehouse!) full to the brim with cat-lovers, dog-appreciators, bird-connoisseurs and every animal in between. You can filter the products within the clean beauty category by ethical choices down the side of the page, so you can choose to only view products which are cruelty free cosmetics, vegan makeup, or both!

Shop some of the best natural makeup products at our Clean Beauty page, with free shipping, reviews and Afterpay available.


Showing 20 products of 287.
---
Makeup, articles & community
Recent reviews on Makeup products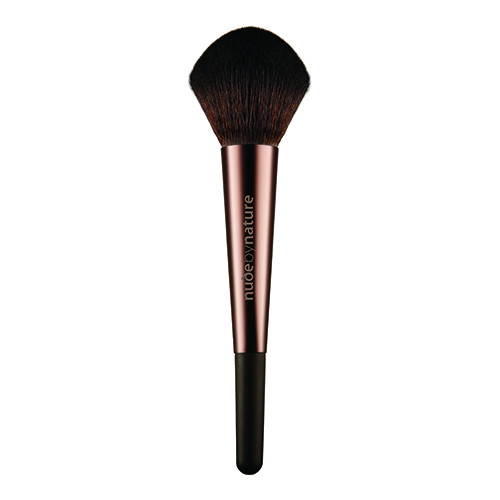 Nude By Nature
Nude by Nature Finishing Brush 05
$29.95
One of the best finishing brushes I've used
I am such a fan of brushes for makeup that I have quite the collection. This brush is a must with my collection of Translucent Finishing Powders (including Nude By Nature's one). It's been my go to favourite finishing brush for 5 years now. And mine is still in an awesome condition and still going strong. This is why I wanted to share this review with you all.

It actually looks like i...
What people are looking for the most