Gone are the days when styling salons catered primarily to women. The men are back! American Crew continues to be a pioneer in men's grooming and hair care, helping the modern man look his best every day.Towards that end, the brand offers a full line of products formulated to add sleekness, texture, and hold to today's men's styles.


American Crew Fiber is a great choice for giving hair high hold and low shine. This resinous product is designed to thicken hair and increase fullness while providing strong, pliable hold. For a slightly more relaxed hold, American Crew Pomade does the job. This water-based formula gives hair smooth control with high gloss and is a great choice for curly hair. Styles that require medium hold with medium shine will respond well to the easy-to-use American Crew Forming Cream. This cream gives hair a natural-looking sheen and is a great item for those who may be new to using jar products.
Showing 17 products of 17.
---
Recent reviews on Styling products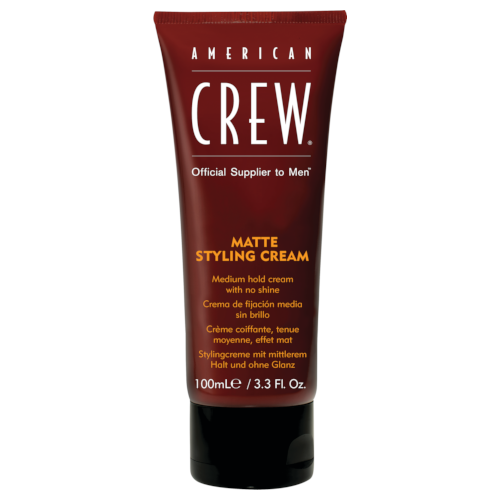 American Crew
American Crew Matte Styling Cream
$26.95
Good
When applying with mostly dry hair, it will finish drying and hold to a very firm and darker look on my dirty blonde hair. It's a bit of a clumpy/clustered look, but if I wait about an hour, I can then comb through it and it will become a much lighter color and will be fluffy and soft, but keeps the style of when the hair dried. A bit versatile!
What people are looking for the most