Why do I need to use a sunscreen?


Sunscreen is the best anti-aging product that exists, as it has the ability to prevent and protect against major signs of premature ageing. UV exposure is one of the most significant ageing factors that is under your control. The effects of the sun are powerful and range from sunburn to collagen breakdown, and scarily can even lead to skin cancer. Although you may only feel that it is important to use sunscreen when you're on holiday, it's also crucial to include this step in your daily skincare routine. Whether you're in the office, picking up the kids from school or going for your daily walk, by integrating a broad-spectrum sunscreen daily into your routine, you can enjoy youthful-looking skin for many more years to come.
What causes sunburn and sun damage?


The UV light that reaches your skin daily consists of both UVA and UVB rays. UVB light is strongest during the summer and is the primary cause of sunburn. UVA light is consistent all year round, penetrates deeply, and causes damage without sunburn. Integrating a high-SPF sunscreen that advertises broad-spectrum protection, UVA protection, or a PA+ rating will safeguard your skin with daily use.
What's the difference between a Physical and Chemical sunscreen?


You're not the only one that's confused when it comes to physical and chemical sunscreens. Let us break it down for you. A physical sunscreen, as its name suggests, creates a physical barrier between the sun and your vulnerable skin. Physical sunscreen formulas remain on the surface of your skin and do not absorb. However, a chemical sunscreen does the exact opposite and penetrates skin and is absorbed by the deeper layers of your skin. Chemical sunscreens soak up the damaging rays, like a sponge, to prevent them doing any damage.
Read more about Sunscreens here in Adore Beauty's Ultimate Guide.


Buy Now and Pay Later with AfterPay.
Showing 20 products of 78.
---
Sunscreen, articles & community
Recent reviews on Sunscreen products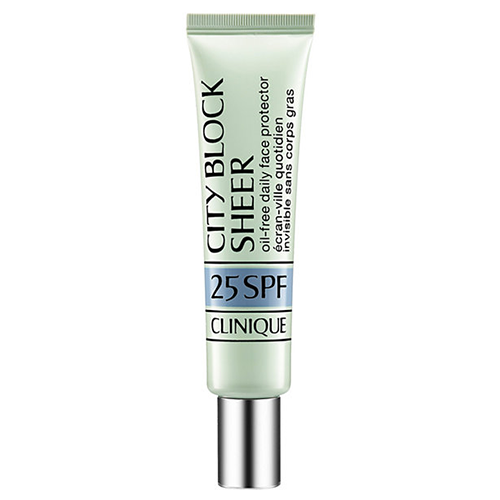 Clinique
Clinique City Block Sheer SPF 25
$42.00
Nice formula
The formula to this is really nice in the sense it feels beautiful on, not heavy, sticky or greasy. The only thing I don't like is that is washes my olive skin out a bit as it has a bit of a white cast affect, so when I wear this, I put mineral powder over the top to put some colour back in my face. Other than that, it's nice but not my favourite spf I've tried


Ultra Violette
Ultra Violette Clean Screen SPF 30 Mattifying Mineral Skinscreen
$42.00
Clean and Effective
I was very pleasantly surprised with this product - I wanted to move to a clean, mineral sunscreen for the environment and my skin but had reservations about performance and how it would sit under makeup. I can now say Clean Screen works great (I have combo skin) and sits perfectly under my makeup (I use liquid foundation) it does have a very distinct smell, kinda like herbs, but the smell isn't strong and fades almost immediately after application. This has replaced Mecca's sunscreen for me!
What people are looking for the most