Shop Anti-Ageing and Retinol Serums
---
Fighting against signs of aging is one of the most popular components of any skincare range. As skin ages it loses firmness, elasticity and will start to show fine lines, wrinkles, and discolouration. So keeping skin youthful and protecting your complexion from age-accelerating aggressors is important if you want a healthy complexion. Including serums in your daily skin care routine is the best way to enjoy high concentrations of active ingredients. With potent formulations, serums will work fast on the skin, reversing signs of premature aging and protecting the skin against free radical damage.
Retinol, otherwise known as vitamin A, is one of the best natural ingredients for not only protecting the skin but actually reversing the signs of premature ageing. It can help to smooth and decrease wrinkle depth, improve uneven skin tone, and minimise pores so it's no surprise that so many anti aging serums are packed full of retinol.
Retinol works by accelerating surface skin cell turnover, encouraging new and fresh cell growth underneath to remove damage and reveal a brighter and fresher complexion. Retinol also helps to prevent the breakdown of collagen which is essential for skin hydration and firmness. However, retinol is a powerful ingredient and may cause irritation and dryness, so start off by introducing it slowly into your skincare routine and be sure to compensate with extra nourishment from the rest of your skin care products.
Adore Beauty shoppers have several favourites when it comes to anti-ageing and retinol-based serums. Alpha H Liquid Gold has gained cult status, known and loved for its fast-acting and dramatic results. The Ordinary Buffet is another bestseller, containing a cocktail of peptides, hyaluronic acids, and amino acids to plump and hydrate the skin and stimulate collagen production.
Showing 20 products of 258.
---
Anti-Ageing and Retinol Serums, articles & community
Recent reviews on Anti-Ageing and Retinol Serums products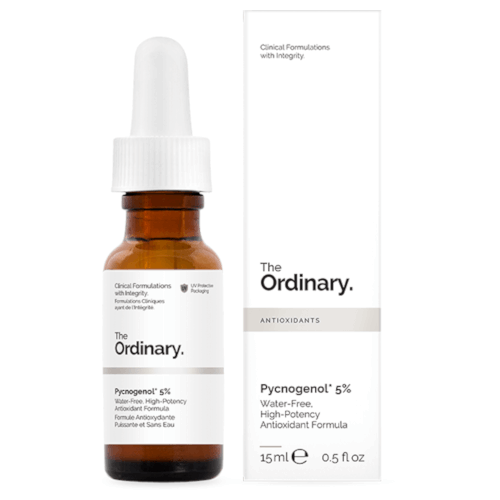 The Ordinary
The Ordinary Pycnogenol 5% 15ml
$16.90
Brightens complexion
I bought this to help with rosacea, while it hasn't specifically helped with any redness, my overall complexion is definitely brighter and more hydrated the next day after using. I add a couple of drops into my moisturiser at night, it does stain clothes though!