If you have sensitive skin, you may have developed 'productphobia'. Constant worry about reactions can make shopping for new skincare feel incredibly daunting, especially when you're not exactly sure what causes your breakouts.
We know building the right care regimen is tough, which is why we've created a special selection of articles designed just for you. Our Ultimate Guide to Skincare for Sensitive Skin answers all of your sensitive-skin questions, from products to routines to everything in between.
Sensitive skin can seem impossible to treat. There's no universal cause, so finding products that actually help may seem like taking a shot in the dark. Our guide walks you through top products for sensitive skin and helps you find ones that suit your particular issue, whether it's slight redness or full-blown breakouts.
So what have you got to lose? Check out the full guide for more info!
As we've already mentioned, sensitive skin has no universal cause. However, some common factors come into play when it comes to managing sensitive skin.
Avoiding specific ingredients, such as harsh acids or bubbly surfactants, is always a great way to reduce the risk of a reaction. Ingredients of this nature tend to strip the skin's natural barrier of fatty acids. Skin that can't protect itself is much more likely to react badly, so maintaining a healthy barrier is the key to a healthy, happy complexion.
Products marketed for sensitive skin can be confusing. It's best to take a look at the ingredients of the products you use to figure out which ones are safe for your skin. Labels such as 'hypoallergenic' are often misleading, as anyone can react to anything.
Keeping a list of products and ingredients that cause reactions for you will be far more effective in avoiding reactions in the future than relying on the claims of a product you've never tried. Each person's skin is unique, and anyone can react to anything. Use your own experiences to determine what's safe for you.
Feel like you react to everything? Whilst not everyone reacts to the same things, irritated skin is always more reactive. It's best to use minimalist formulas with few ingredients when choosing products for skin that's in crisis. Stick with the most basic options that contain the least invasive ingredients when trying to steer your skin back towards normal.
Still a little lost? No worries! We've got some great product recommendations in the articles below. Whether it's a cleanser or a moisturiser that you need, you'll find it in our curated lists of the best products for sensitive skin to make your journey to smooth, calm skin a breeze!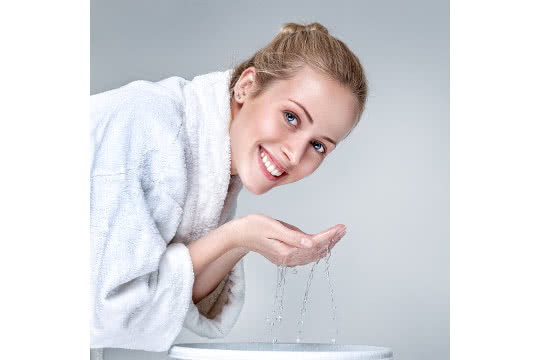 When dealing with sensitive skin prone to reactions, it's important to look at everything you're putting on your skin as a suspect, and that includes your makeup! Try swapping out colour cosmetics if you feel these might be an issue.
If you feel you've tried everything for your sensitive skin and are still unable to determine what's causing your reactions, it's time to see a dermatologist. Although there are plenty of great product options on the market and lots of tips for calming sensitivity, there comes a time when the beauty industry has done all it can for you.
Don't hesitate to visit a dermatologist and see if there's a deeper underlying cause requiring professional attention. Sensitive skin that resists being settled can be a symptom of a more pressing condition, and your health is always paramount. If you've been struggling for ages without relief, seeing a doctor is the best next step.
Check out the articles below for more info, and stay soothed!