Moisturiser is one of the essentials of any skincare routine, so it's important that you choose the right face lotion or cream. With so many great options available, it can be difficult to choose the product that works best for you. That's where we come in! Our Ultimate Guide to Moisturisers will help you find your perfect moisturiser, no problem.
Check out the articles below to find recommendations for moisturisers for every skin type, answers to common moisturiser questions, and more. We cover all the basics and even get in-depth when it comes to skin types and concerns, so what are you waiting for? Get all the info you need to make your hydration goals a reality.
Moisturiser is one of the most important parts of your skincare routine. It's one of the two basics, coupled with cleansing, that can put even the least skin-savvy person on the road to a great complexion. Want to find the best moisturiser for you? We've got product suggestions and much more in this Ultimate Guide!
People have been slathering on hydration in various forms since ancient times. Early humans crushed castor seeds and applied the oil to their skin. Castor oil is a moisturising ingredient that's still used today for very dry skin.
One of the earliest cold creams was created by Galen, a Greek physician who combined olive oil and beeswax. These are still two of the finest ingredients for hydrating the skin. With some interesting hiccups along the way, like emu oil and tar (!), we've gotten hydration down to a science by now.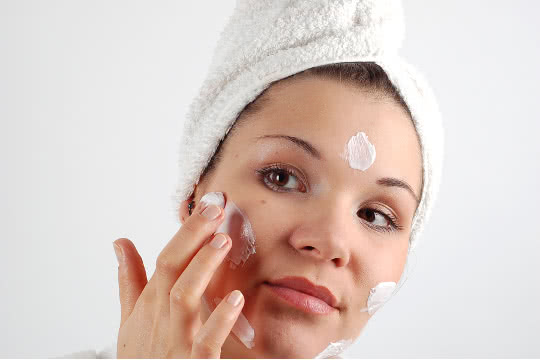 Since these ancient times, and of course still today, we've known hydrated skin is happy skin. Why? Hydration provides balance to the skin, which is important for a number of reasons.
Hydration helps maintain skin's natural barrier function. Formed of fatty acids, or lipids, this barrier, called the 'lipid layer', helps to maintain skin's normal pH balance and protect against water loss. Ensuring your skin's barrier is able to do its job by replenishing it with appropriate, consistent hydration is one of the fastest routes to great skin.
Maintaining proper barrier function can prevent a host of complexion issues. Whilst water loss is at the top of the list, the lipid layer is actually integral to preventing a wide range of skin concerns. With the barrier intact, you're less susceptible to redness, dryness, irritation, and—you guessed it—breakouts!
When skin is properly balanced, the levels of bacteria present are balanced as well. An unbalanced lipid layer quickly becomes a breeding ground for bacteria, which most often leads to breakouts and blemishes.
Although there's no shame in the occasional blemish, chronic breakouts can lead to scarring if not properly cared for. Proper moisturisation helps prevent both short-term and long-term issues, the latter of which include acne scarring and the hyperpigmentation that can result.
A big myth about moisturiser is that you don't need it if your skin is oily. Without moisturiser, skin becomes unbalanced and can actually produce more oil! Unmoisturised skin isn't just dehydrated; it's doing double time in an attempt to rehydrate itself.
Excessive oil production greatly increases the likelihood of enlarged pores, and with the number of pore-refining products on the market, it's clear consumers don't want large pores. So nip that potential flaw in the bud by hydrating your skin properly. Moist skin doesn't need to work overtime to produce oil; it's already got what it needs!
The question isn't whether you need moisturiser or not. Regardless of your skin type, you sure do. It's just a question of finding the right type of moisturiser for your skin to keep you balanced and protected from skin woes.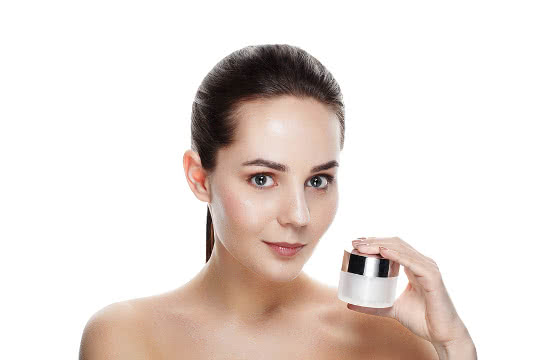 Moisturiser comes in many different textures, scents, and formulas. Each formula benefits every person differently, so let our Ultimate Guide break down for you what will be best for your skin in particular. It's important to know what type of moisturiser you prefer texture-wise. Do you like a lightweight gel or a thick, emollient-rich cream?
Though certain types of moisturiser may be better on the whole, with all of the options out there, you're sure to find exactly what you're looking for whilst still providing your skin with the appropriate hydration. With revolutionary ingredients such as hyaluronic acid now widely used, a lightweight gel can still be ultra-hydrating. Check out your options!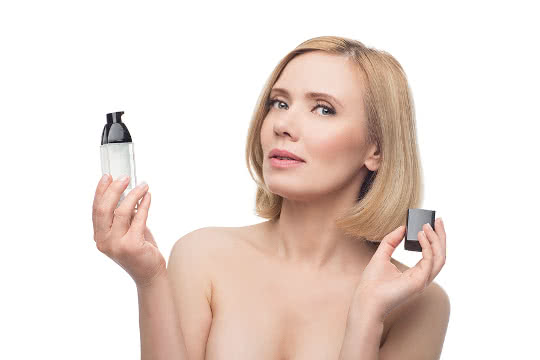 The selection of skincare products at your local beauty retailer can be overwhelming, and we understand. We've compiled tons of research and knowledge to help you choose the best moisturiser to suit your skin type and lifestyle.
Lifestyle? Yup, that's a factor too! Some folks like to use a separate moisturiser for day and night. Some prefer just one product. It's all up to your preference. If you want a moisturiser that already contains sunscreen to simplify your morning routine, you have tons to choose from.
Sunscreen is a must, whether it's in your moisturiser or not. A combination product protects against water loss caused by UVA rays. This helps the moisturiser not only do its job of maintaining hydration balance in the skin, but also protect against any factors that would permanently damage that balance.
When it comes to moisturiser formulas, you want to choose one based on your skin type. But when it comes to lifestyle factors, choose the product you prefer and the one that fits best into your daily life. Buying a cream that's recommended for you won't benefit you if you absolutely can't stand the scent. If you can't tolerate it, you won't wear it.
This goes for texture as well. If you think a certain cream will benefit you but you don't like the way it feels, it probably isn't the one for you. There's a better choice out there, and with all the options we have on hand, we certainly have you covered!
Got more questions? We've got answers! Have fun digging into the informative articles below, and get your moisture on with confidence.
What is the best moisturiser?
Moisturiser is a crucial step of your skincare regime as it hydrates the skin whilst reinforcing the skin's natural protective barrier. It is also an important follow up to cleansing as its nourishing properties ensure that the skin does not dry out after being washed. There is no one "best" moisturiser, as it depends entirely on your skin type, condition and needs. Oily skin requires a formula that is lightweight and oil-free to take care of the skin but not increase congestion. Dry skin needs a deeply nourishing formula, that will maintain hydration under makeup throughout the day and won't irritate the skin in the process. Those with combination skin need a moisturiser that is hydrating without being too heavy and intense. The best moisturiser is ultimately one that is well suited to your skin type and that can be worn everyday to keep your skin smooth, soft and hydrated!
What is the best moisturiser for oily skin?
Although you might hesitate to apply moisturiser to oily skin, in fear of increasing shine and greasiness, moisturiser is actually one of the most effective tools to balance oily skin and tackle blemishes at the same time. Natural oils used in many moisturisers contain omega-6 fatty acids which those with oily skin are usually deficient in. Finding a moisturiser containing natural oils will rebalance your skin and help it to become hydrated so that it no longer needs to produce pimple causing, excess oils. Trilogy Vital Moisturising Cream is a perfect choice for this skin type as its natural formula is made up of rosehip, primrose and carrot oils. The skin will be instantly hydrated without any feelings of greasiness and with repeated use will help to reduce the appearance of blemishes.
What is the best moisturiser for dry skin?
When looking for a moisturiser for dry skin, you need something with lots of nourishing ingredients to support skin healing and create lasting hydration. Dry skin can often suffer from sensitivity issues, such as redness and irritation, so a soothing moisturiser with plant-based actives is also important to calm and protect the skin. Alpha-H Essential Hydration Cream is an intensely rich and soothing cream that will restore moisture to the skin improving its texture and returning balance to dehydrated skin. If sensitivity is of high concern, La Roche-Posay Toleriane Ultra Intense Soothing Care is a lightweight moisturiser with immediate and long lasting benefits. The simple formula offers maximum hydration without irritation and can be used on ultra-sensitive skin for improved texture and the ultimate level of comfort.
What is the best moisturiser for combination skin?
A moisturiser for combination skin should effectively hydrate the skin without being too intense. You need a lightweight product that will not clog the skin but can be used everyday to achieve healthy and nourished skin. Skinstitut Moisture Defence for Normal Skin is a fabulous product for someone with combination skin (even though "normal" is stated in the name.) This moisturiser goes on easily and lightly and will not clog your pores or create more congestion. Instead, the unique formula containing peptides and Kakuda Plum extract will protect your skin from free radical damage and seal in moisture for a long lasting radiant complexion. This product can be used in the morning and the evening after cleansing to improve the texture of your combination skin.