Giorgio Armani Neo Nude A-Contour 3.9ml
Frequently bought with
Please wait while we find a match
Questions & Answers
(No Questions Yet)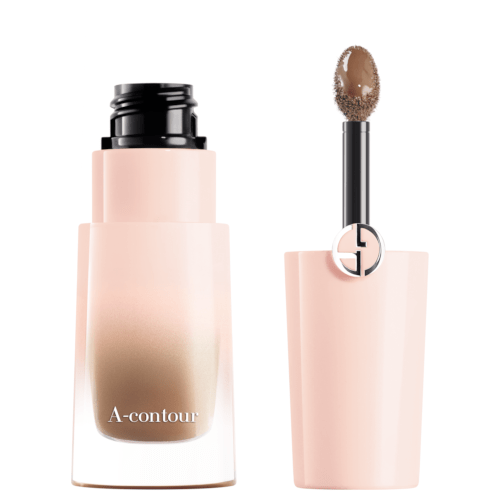 Giorgio Armani Neo Nude A-Contour
Get an expert to answer your question about this product!
Ask a Question
100% recommend this product
Most Helpful Positive
Yes!
This product is great for experimenting with contouring and accentuating my features.
Contour

Very easy to use . product blends nicely into foundation and its a great colour. would recommend for beginners to contouring.

Yes!

This product is great for experimenting with contouring and accentuating my features.

Contour

Very easy to use contour product that even I've been able to use!

Fool proof

I'm pretty hopeless at contouring but I gave this a go and ita the easiest product I've ever used for contouring!

Beautiful contour!

The most gorgeous contour I've ever used, so beautiful in colour once blended and so easy to use, the whole Giorgio Armani Neo Nude collection is just divine!

I love it!!!

This contour is PERFECT for someone like me who doesn't like a heavy handed contour. It is just beautiful & blends lovely.

Subtle, beautiful effect

Cool greyish toned colour, perfect for natural appearing contouring. I have pale skin and don't wear fake tan on my face and the lighter colour is perfect. Blends beautifully with fingers, subtle, can't see it. Definitely not a Kim k brown obvious appearing contour. I really like it.

Liquid contour for beginners

I always stayed away from liquid or cream contours because I felt like there was no room for error. Armani makes contouring easy even for beginners with this water based formula that is so easy to blend. I swipe directly on skin, drawing a line underneath my cheek bone, near the temples and just blend it out with my fingers. It gives such a natural barely there look but definitely gives your face some definition. My favourite for on the go and also touching up!

Blendable

This contour blends really easily, it's pricey but a great product

Natural contour

This is a very light textured liquid contour that is easy to apply and blend.
I dot it on with the handy doe foot applicator and pat it in with my fingers.
It blends effortlessly and looks very natural.
It may be too subtle for someone who wants a more dramatic look, and sometimes I layer a powder contour on top.
But for minimal makeup looks it's perfect.
The packaging is simple and elegant.
The paint on my packaging is chipping all around the rim which is disappointing for such an expensive product, but it doesn't affect the product inside.
I only need a couple of dabs for each cheek so this has lasted me a long time.
I love how there's no added fragrance, it just has a faint makeup smell.

Seamless application

If you're not confident with contouring, this is the product for you. It has a little doe foot wand that makes application a breeze, and it blends so well into the skin it's essentially foolproof. The colour has more of a grey undertone as opposed to an orange, which any makeup artists reading this will appreciate. It's definitely a tool for achieving that 'no makeup' makeup look.

Easy to use for a perfect contour that gives you a soft no makeup look.

Dot dot dot....tap tap tap (with your fingers) and you're done for a light contour or draw a line and blend for more defined contour.

The easiest contour product on the market!

Two colours a lighter one for fair and a darker shade for olive to darker skin.

Love all the Neo Nude range , they all work together to complete your look.