Official stockist of Eco Tan.
Although the Eco Tan story begins with some sadness (the founder's sister had been diagnosed with a melanoma, prompting the birth of the brand!) the good news is that it's one of the most natural, skin-friendly ways to get bronzed.
Backed by extensive research and product development, Eco Tan does not use synthetic food colouring, or man-made ingredients, opting instead for chamomile, fruit and flower extracts, herbs and cacao to help people the world over achieve a beautiful, earth- and skin-friendly glow.
Eco Tan is accredited by the Organic Food Chain, a governing body here in Australia that is also recognised overseas.
What does are the OFC benefits?
According to the Organic Food Chain, the advantages of choosing products with their certifications include:
- The organic production process works in harmony with nature, keeping harmful chemicals out of our environment. The organic standards places great emphasis on building and sustaining healthy soil, crops and animal welfare
- Organic ingredients are grown and manufactured without the use of synthetic chemicals, fertilisers, animal derivatives or genetically-modified organisms
- Organic ingredients support sustainability, as producing ingredients organically reduces the dependence on non-renewable resources
Showing 20 products of 20.
---
Recent reviews on Eco Tan products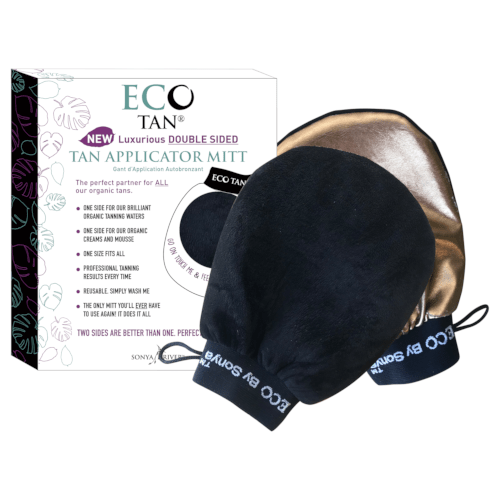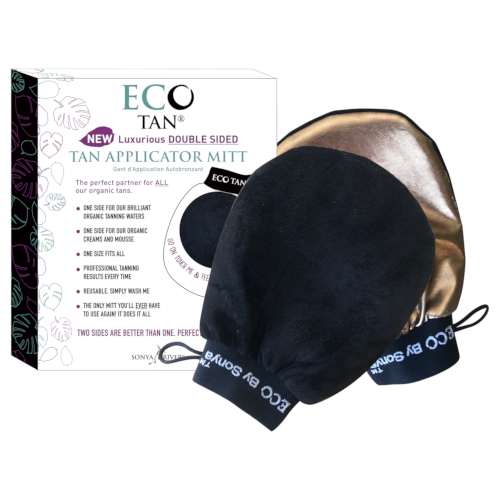 Eco Tan
Eco Tan Tan Applicator Mitt
$24.95
Too big
I found the mitt to be too big, it constantly slips during application and made it difficult to get an even tan compared to other mitts I've used. Such a real shame because the mitt itself feels lovely.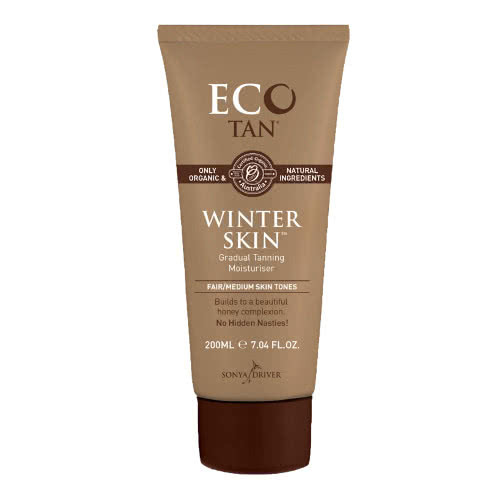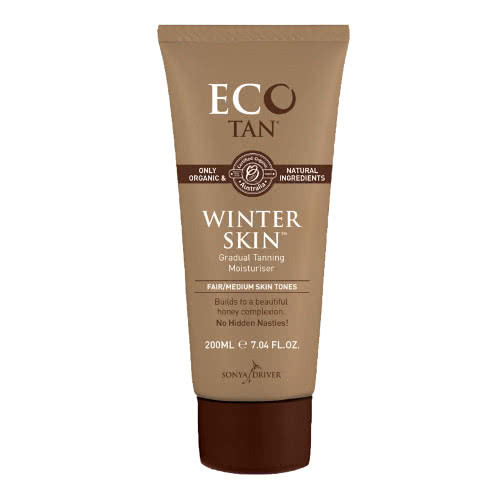 Eco Tan
Eco Tan Organic Winter Skin
$29.95
I love it!
I have used the winter skin on and off for years now. I am very very fair, with pink undertones so I've found it's easy for my skin to look muddy, or orange depending on the gradual tanner but this one is the opposite!

Just stopped actual fake tanning as I'm in my last trimester and wanted to opt for something easier and less fuss (plus natural). I love this product because it gives my skin a warm neutral glow, cancelling out the red in my complexion after two applications and and if I really want an intense colour it's just a case of applying daily for a week and I'm left very bronzed.

Highly recommend this product and the brand!