Official Stockist of SK-II
The SK-II brand is based on a miracle: the discovery of a special gift of nature, called 'SK-II Pitera'. The story began when SK-II developers tracked the facial patterns of 100 women in Akita, Japan over a 10-year period to investigate the various factors of skin ageing. The researchers concluded that a perfectly youthful-looking complexion involves an intricate balance of five dimensions: smoothness, clearness, radiance, firmness, and lack of lines.
SK-II scientists began looking for natural ingredients that would help sustain skin's youthful qualities. Over many years, SK-II developed its signature ingredient: Pitera. Please read our 'Secrets' section to see how this miracle ingredient has helped SK-II skincare achieve international recognition.
SK-II offers holistic skincare regimens to enhance any skin type. The SK-II Pitera Essentials line of cleansers, masks, lotions, and eye treatments is formulated to brighten skin while adding nourishment and moisture. The SK-II Anti-Aging line of face and eye creams, serums, and masks is designed to strengthen elasticity and retain firmness while drenching skin with hydrating emollients.
Showing 20 products of 30.
---
SK-II, articles & community
Recent reviews on SK-II products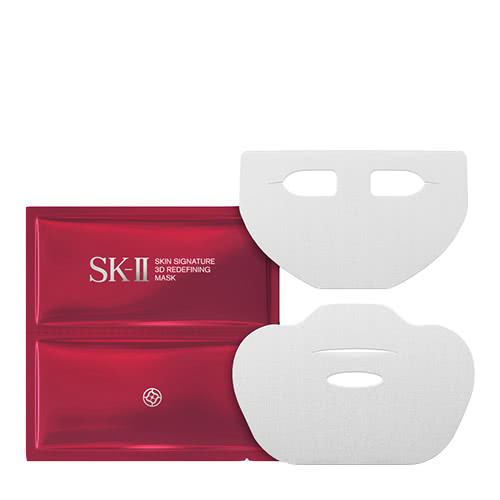 SK-II
SK-II Skin Signature 3D Redefining Mask - 6 pieces
$200.00
Supple skin
These are the best face masks I have used till date and I have tried a great many. I love everything about them, from the close fit to the right amount of serum that feels great upon application. I used mine after applying the beauty essence and was left with beautiful, firm skin that looks and feels radiant with imperfections minimised.
What people are looking for the most