Returns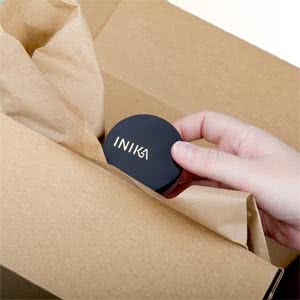 What happens if I don't like the products I ordered?
No problem. Just send your products back in resaleable condition (unopened and unused), and we will be happy to provide you with an exchange, store credit or refund. Returned items must arrive back to us within 90 days of the original order date.
What is an item in "resaleable" condition?
For a product to be in a resaleable condition, it needs to arrive back to us in the packaging you received it in, including any seal/cellophane wrapping. Upon the return, the product will be inspected for quality control and hygiene purposes. If there is evidence that the product has been opened/used or is no longer in a resaleable condition, the product will be sent back to your original shipping address, and we'll notify you straight away.
When returning an item, please pack it up carefully, to ensure it arrives back to us in original condition.
Returns will not be accepted without a completed returns form - see below for how to request one. No returns on sale items except as required by law. Return postage is set at a flat rate by our returns provider ParcelPoint, which will vary depending upon your location.
We strongly suggest that you find out your skin type before selecting any skincare products, as this will make it much easier for you to be able to select products that will suit you. If you'd like us to recommend the products that will be best suited to your skin, please contact us.
What about if the product breaks, is faulty, or is not what I ordered?
In this case, we're happy to provide a refund, replacement, exchange or store credit, including all postage costs. Please contact us within 30 days of receiving your order, so that we can make the necessary arrangements.
We may cover returns postage at our discretion, in the event your item isn't as ordered.
What if I have an allergic reaction?
In some cases we can also accept returns of beauty products where you have experienced irritation or allergic reaction. If this occurs, please contact us and ask to speak with one of our trained skin consultants, so that we can determine the nature of the problem. Allergy returns must not be more than 20% used, and we will require a photo of the reaction in order to process an allergy return - please take one as soon as possible after the reaction occurs.
We will be required to gather further information regarding the symptoms experienced, and f

or returns of this type, we will need to pass your name and contact details on to the relevant manufacturer, so that they can contact you regarding quality control if necessary.
An allergy/irritation return cannot be processed without this information and if this cannot be provided we will be unable to accept the return.
In the event of an allergic reaction, postage costs will be a flat rate determined by our returns provider, ParcelPoint. Postage costs may vary depending on your location.
How to return products
Please contact us to obtain a returns form, which you will need to fill out. We will then provide you with a Parcel Point link to book your return.