Whether your hair is short, long, thick, thin, straight or curly, there's a KEVIN.MURPHY styling product for you! If you are after long-lasting, perfectly shaped, textured, voluminous or strongly held hair the KEVIN.MURPHY Styling Range has you covered.

What KEVIN.MURPHY product can I use to style curls and control frizz?
KEVIN.MURPHY EASY.RIDER is a short cut to tame frizz and ringlets! Brimming with vitamins, sea minerals and herbal extracts, this multi-tasker treats hair while styling it.
I have flat hair that lacks volume, what KEVIN.MURPHY styling product is best for me?
Give your style some extra oomph with the unique KEVIN.MURPHY POWDER.PUFF! Inspired by the voluminous powdered hair pieces of the past, this revolutionary product uses metamorphosis technology to leave locks texturised, weightless, residue-free and seriously big.
What KEVIN.MURPHY styling product is best for long, straight hair?
The best way to style long hair is to use a texture spray, like KEVIN.MURPHY ANTI.GRAVITY, and blast hair dry, creating movement and texture through the mid-lengths and ends.
Which KEVIN.MURPHY product can I use after styling?
Finish with a light spray, like KEVIN.MURPHY SHIMMER.SHINE. This will help give the hair a healthy glossy finish, without weighing it down. If you need more control, opt for a paste such as KEVIN.MURPHY UN.DRESSED, so you can define the ends but still keep the look effortless.
I'm a male with short hair, what KEVIN.MURPHY styling product will give me a matte finish?
Formulated specifically for male hair, KEVIN.MURPHY NIGHT.RIDER is your secret weapon for effortless style. In just one step, this styling paste transforms your 'do from desk to dinner! Create sleek or relaxed styles with this matte paste.
What KEVIN.MURPHY styling product can I use to refresh my roots?
For the appearance of freshly washed hair, or a great product for the time-poor the KEVIN.MURPHY FRESH.HAIR Dry Shampoo can be spritzed through your locks for easily refreshed and renewed hair.

With so many styling products, you will easily be able to find a KEVIN.MURPHY product perfectly suited to your hair type and needs. Shop hair styling products from everyone's favourite Australian hairstylist Kevin Murphy.
Showing 20 products of 27.
---
Recent reviews on Styling products

KEVIN.MURPHY
KEVIN.MURPHY KILLER.WAVES
$49.95
Life changing
Id almost given up on KM styling products. Tried so many for my exceptionally fine, thin but wavy hair (mine is not too long , to the bottom of my neck). Hairdresser sold me the killer curls (in a pump pack) but it just made my hair look and feel like an old greasy mop like pretty much every other styling stuff on the net. I came across this stuff last week on Adore and thought what the hell I'll ...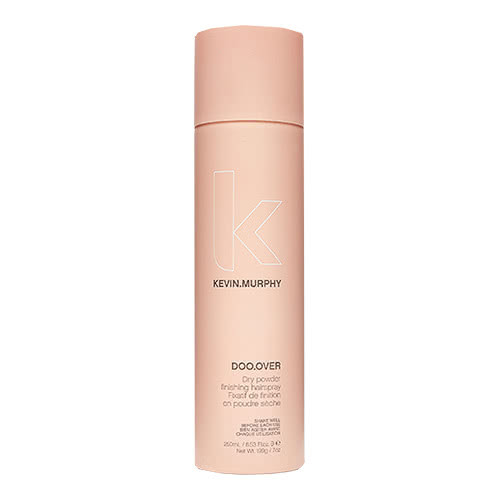 KEVIN.MURPHY
Kevin.Murphy Doo.Over
$42.95
LOVE
Firstly it smells amazing. A little bit pricey but you definitely get the quality that you are paying for. Keeps my hair in place especially when I have curled it. I will be repurchasing this over and over again. Plus I love the packaging!!