Inika Lip & Cheek Cream 2grams
Skin Type:
Dry
Normal to dry
Normal to oily
Oily
Frequently bought with
Please wait while we find a match
Questions & Answers
(No Questions Yet)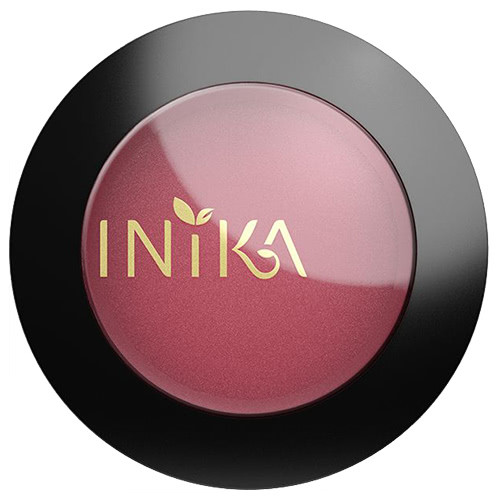 Inika Lip & Cheek Cream
Get an expert to answer your question about this product!
Ask a Question
100% recommend this product
Most Helpful Positive
Love
Love this blush cream. It's subtle and you can gradually build for a more dramatic look.
Love

Love this blush cream. It's subtle and you can gradually build for a more dramatic look.

So beautiful!

This is so gorgeous! I absolutely love how I can use it on my lips and cheeks together because it's one less product I need to carry around! I think it looks really nice and ties the face together well!

good but too dark

the color i feel is too dark however, the formula is good for lips and melts on the lips but for the cheeks i will not recommend this. i feel it causes creases when applied on the cheeks after the foundation.

Nice product

Lovely product! Gives a really nice tint and glow - I mostly use it as a blush rather than a lip balm. A little bit expensive for me but I like that it's made with nice ingredients.

Creamy compact

Lovely little cream compact - perfect for travelling as it won't shatter. The pigment is definitely quite strong and bright, so a little will go a long way. I like using this underneath my sheer foundation to give a dewy flush.

Pretty colour

This is a deeper colour than you would get from the Inika powder blushes, however a little goes a long way so even if you use a tiny amount it adds just the right amount or pop of colour to your cheeks, and you can also use it on your lips to blend the colours seamlessly. I think this suits medium/light skin tones like mine and I was worried at first it would be too dark because it looks so pigmented, but it doesn't look that bright when on your actual skin.

A beautiful lip tint and blush

Inika Lip and Cheek Cream a pigmented and moisturising. It makes an excellent blush and lip tint. Since it is so pigmented a little goes a long way, and it lasts so long.

Loveee

This cream leaves the most beautiful colour on the cheeks. It is very buildable and blends out seamlessly. Highly recommend it!

Moisturizing

I like how this product can be used both on the lips and the cheeks. It feels moisturizing and the colour is perfect as a blush as well as a lip tint