Your skin might be rough, acne prone, sensitive or even a bit oily. It could go between being temperamental and some days being completely normal. Sometimes with skin, it's a journey. That's okay, because we're here to support you and your skin with our wide range of different moisturizers for every skin type, made to slot in easily to any skincare routine.
There's nothing like a multipurpose product to help simplify a skincare routine. That's why we love a men's moisturiser with SPF in it for everyday wear. The SkinCeuticals Ultra Facial Defense SPF50 is a serious SPF moisturiser, which works well for rough, dry skin. We also recommend the Dermalogica Protection 50 Sport SPF50, a water-resistant formula designed for those outdoorsy types.
If you want to invest in a serious defence against the process of aging, one of the best men's anti-ageing moisturisers is the highly emollient and restorative SkinCeuticals A.G.E. Interrupter. But, if the price tag scares you off we consider the Weleda Moisture Cream For Men as the best cheap men's moisturiser, packed with sesame seed and jojoba oil to nourish the skin.
If you're trying to keep the ingredients in your routine simple, one of the best men's natural moisturisers is the Hunter Lab Daily Face Fuel, which is perfect for dry skin. Like many of the moisturisers in this category this product is a great all rounder and can be used for day or night.
Showing 17 products of 17.
---
Moisturiser and SPF, articles & community
Recent reviews on Moisturiser and SPF products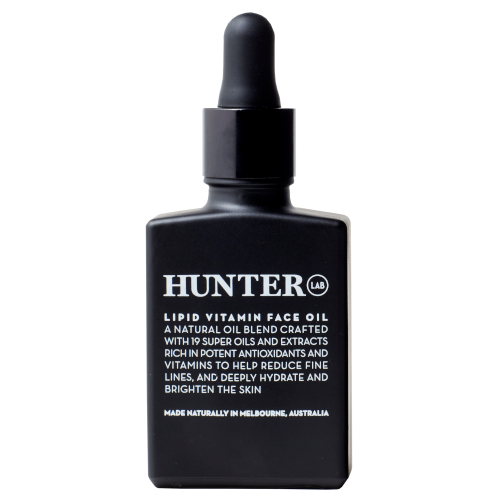 Hunter Lab
Hunter Lab Lipid Vitamin Face Oil
$68.00
Like a visit to the spa
A beautifully scented natural oil that absorbs quickly into the skin without oily residue on the surface. Living in Far North Queensland I don't usually like the feel of facial oils, it's damp enough up here and I find they usually sit on the skin and feel greasy for some time, but this oil disappears into the surface like ghost oil and my skin feels hydrated without any sickness or residue. Bonus...