No makeup look is complete without mascara. Whether you're after natural darkening, big Twiggy-esque lashes, or a sultry look, mascara should be a staple in your makeup bag.
Finding your holy-grail mascara can feel like an epic quest, with so many products promising various things. Do you want pure colour, definition, volume, length, curl, or that infamous 'false-lash effect'? Picking out a mascara can be hard work.
Our Ultimate Guide to Mascara tells you everything you need to know about choosing a mascara, from colour selection to insider details on waterproof formulas. Heard about fibre mascaras? Read our article to find out if this innovation really works.
Then, with your new mascara in hand, get some application tips. Learn how to set a curl and keep your mascara from clumping. Our articles will turn you into a mascara expert in no time!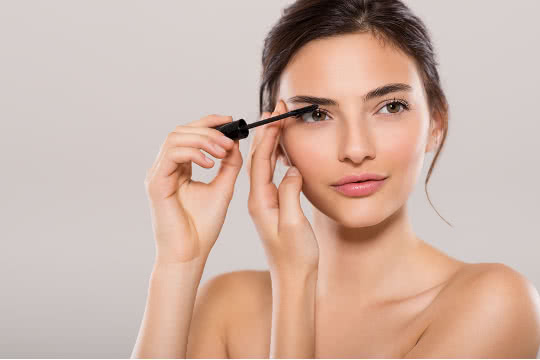 For many beauty lovers, mascara is the ultimate must-have makeup item. Layers of mascara can make a heap of difference in opening up your eyes, whether you're after fluttery lashes or a bold look. Mascaras can darken, nourish, define, curl, thicken, and lengthen the lashes. Applying a few coats is a quick way to look ready for the day ahead.
An early form of mascara dates all the way back to Ancient Egyptian times, when kohl was used to darken the lashes to ward off evil spirits. However, it wasn't until the Victorian era that people applied homemade mascaras for cosmetic reasons to achieve dramatic lashes.
Mascara was produced commercially from the 19th century but began as a rather messy substance that wasn't particularly safe to put near the eyes. By the 1960s, the formulas had improved, and the iconic grooved brush had been developed. The popularity of these new, user-friendly mascaras skyrocketed.
Nowadays, there are all sorts of mascaras, with brushes available in endless shapes and different looks now being achievable. As with anything, the more choices you have, the more confusing things can get!
The first thing you want to decide is what kind of look you're going for. It's time to assess your lashes as they are and choose whether you want more depth, volume, length, definition, or a mixture of the four. Head over to 'Choosing the Best Mascara' to see our top picks.
You may also be a bit caught up on colour. Whilst there are some more vibrant options out there, mascara mainly comes in black, brown, and clear. Read through 'Should I Wear Black or Brown Mascara?' and 'What Is Clear Mascara Used For?' to discover the best shade for you.
There are a few other factors to consider when picking out your holy-grail mascara. Mascara comes in either waterproof or washable form, and there are advantages and disadvantages to both. 'Is Waterproof or Washable Mascara Better for Everyday Wear?' helps you assess which type is better for your lifestyle.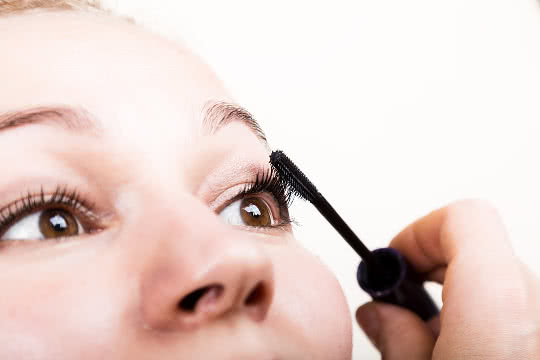 If you have sensitive eyes, it's always important to pick out products that are formulated especially for you. 'Which Mascara Should I Use If I Have Sensitive Eyes?' suggests some of our kindest mascaras, as well as gentle removers to rely on at the end of the day.
Manufacturers are continually introducing mascara innovations. You may have heard of fibre mascara as a great new alternative to false lashes. Whilst many mascaras promise that falsie effect, fibre mascara contains actual silk fibres to restructure your lashes and is your best bet to achieving the look. Find out more by reading 'Is Fibre Mascara as Good as Falsies and Lash Extensions?'.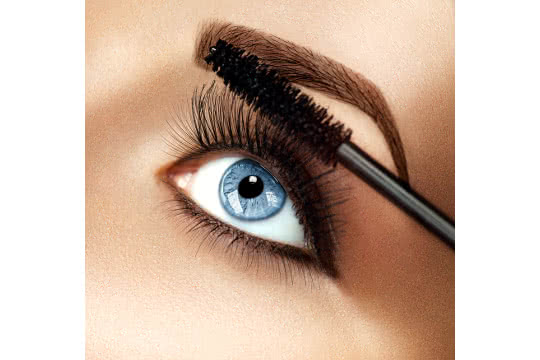 Once you've found the perfect mascara for you, it's time to work on application to make sure you're getting the most out of it. One of the more common questions asked is 'Should I Put Mascara on My Bottom Lashes?'. Read through our guide to discover when it's best to ditch the lower mascara and when to embrace it.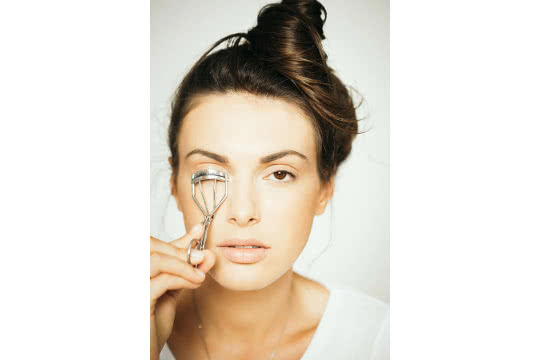 One step that many people skip in their lash routine is curling. Curling can make a world of difference to the look of your lashes! 'Should I Curl My Lashes Before or After Applying Mascara?' covers everything you need to know about lash curling, including why you should do it, when you should do it, and our top tool recommendations.
Not every mascara suits every person, and different mascaras should be used to create different looks. Have a read through our guides to discover your perfect mascara and enjoy luscious lashes!
What is the best mascara?
When choosing a mascara you should look for a product that is high performance, won't transfer and will give you length and thickness without clumping. Pay particular attention to the spoolie brush which should have separated bristles so that each individual lash is coated with the mascara. Benefit They're Real is a cult favourite mascara with a unique gel formula that creates buildable length and volume without smudges. The domed- tip brush has been specifically designed to thicken and lengthen the appearance of every lash, allowing for individual targeting of all your lashes. Blinc Smudgeproof Mascara is another high quality product with an innovative tube formula that causes mascara to bind to your lashes, avoiding smudging or clumping. The tube formula also means that with only warm water the tubes slide easily off your lashes to prevent the need for irritating makeup remover.
What is the best drugstore mascara?
There are plenty of great mascaras on the market for those on a budget. When deciding which product is right for you, consider both the mascara formula and the shape and quality of the spoolie brush. ModelCo Lashxtend Mascara is a wonderful choice if you are looking for a product that will separate and lengthen your lashes with a long lasting, water resistant formula. Maybelline Great Lash Mascara Waterproof is a classic choice for someone that wants a fuss free mascara that goes on smoothly and gives you full looking lashes without clumping. If you are after a more dramatic look the Maybelline Colossal Big Shot Mascara will give you huge volume and striking lashes at a low price point.
How do you put on mascara?
When applying mascara start at the roots and then wriggle the spoolie brush outwards through your lashes. To avoid clumping, try to coat each lash in the first or second time doing this, so you don't have to pull the brush through the lashes too many times. Once the first layer has had time to dry, add another layer of mascara in the same style. If you are looking for a more dramatic and voluminous look, consider using an eyelash curler before you apply your makeup. The Bobbi Brown Eyelash Curler Gentle Curl is a safe way to get perfectly lifted lashes. The most important step to mascara application is making sure you're using the right mascara! Benefit They're Real Mascara is a popular choice for many reasons. With a unique domed-tip brush, this product coats each individual lash for incredible volume without smudging.