Experience the makeup removal revolution with Face Halo. Created by two busy mums looking for an easier solution to makeup removal, they developed the innovative dual-sided microfiber pad as a more sustainable alternative to traditional makeup wipes.
Featuring microfibers that are 100 times finer than human hair, Face Halo Original and Face Halo PRO easily remove makeup while cleansing and gently exfoliating the skin - using only water. Makeup, dirt and impurities are trapped and removed, leaving your skin feeling fresh and clean. The ultra-fine microfibers clean within the pores, ensuring your makeup is removed and skin is deeply cleansed.
Suitable for all skin types including sensitive, Face Halo will remove even heavy makeup and mascara - no rubbing, scrubbing or tugging required.
As well as being fast, easy and effective, Face Halo is also an eco-friendly alternative to single-use makeup wipes. Each Face Halo can be used again and again, and is designed to last for around 200 machine washes. Simply wash your Face Halo with soap and water after each use, and add to your regular laundry load of similar colours once or twice a week.
The recipient of awards including the Marie Claire Korea Smart Beauty Award 2018 and Refinery29's Beauty Innovator Award 2017, Face Halo is fast becoming a go-to in the makeup kits of celebrities, bloggers and professional makeup artists alike, with fans such as Naomi Watts and Chloe Morello.
Beginning with the original white Face Halo, the brand has also introduced a PRO edition, featuring chic black microfibers that perform just as well as the original and always look fresh.
Buy now pay later with Afterpay.
Recent reviews on Face Halo products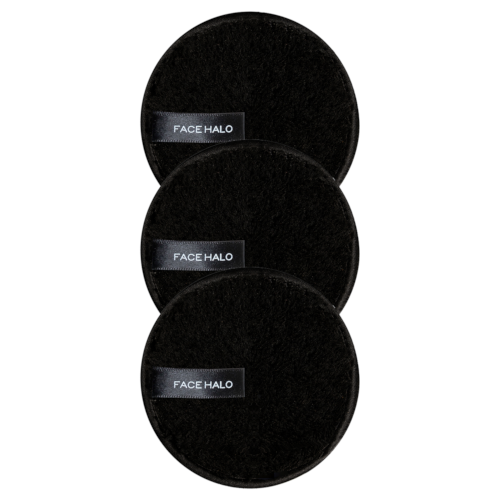 Face Halo
Face Halo PRO - 3 Pack
$30.00
Doesn't dry very well
These are great at removing a precleanse i.e. balm/oil, but they don't dry fully and end up smelling damp. I thought I bought a faulty pack so I bought another and same thing with those.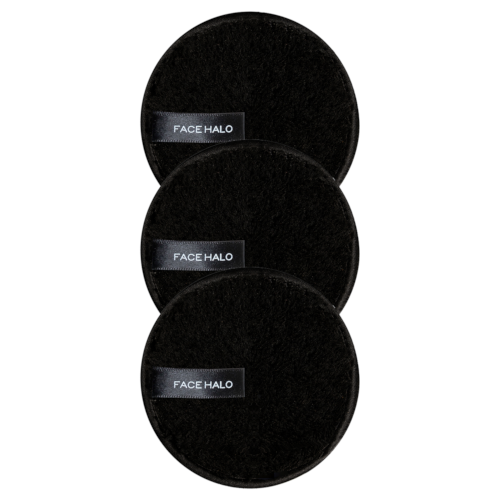 Face Halo
Face Halo PRO - 3 Pack
$30.00
Great addition to my skincare routine
I find that this has been a great addition to my skincare routine I use these after I have washed my face with a gentle cleanser this allows any residual makeup to be removed. They are also great as they are reusable and easy to clean.
What people are looking for the most