Official Stockist of Burt's Bees
Burt's Bees scours the good earth to find the most natural, effective ingredients to put in its products. All packaging is carefully chosen and designed to have the lowest possible impact on the environment. And above all, Burt's Bees never has and never will test their products or ingredients on animals.
Burt's Bees is a leader in natural skincare and have been creating effective natural skincare and hair care solutions for over 25 years.
As a pioneer of the natural category the brand is proud to have:
- A majority of its products certified by the Natural Product Association (NPA), including no less than 95% of natural ingredients in all products over half of its 150+ products are 100% natural
- Every product labeled with a 'natural bar' to clearly identify the high level of natural ingredients used
- Most product packaging created from recycled materials, or is developed with recyclability and re-use in mind.

You will find individual Burts Bees reviews on the relevant product pages. Bees wax beauty is back!
Did you know Burt's Bees was created in 1984 in Maine, USA by beekeeper Burt Shavitz and entrepreneur Roxanne Quimby? The two began selling candles made from the beeswax created as a by-product of Burt's honey business and quickly developed the original Burt's Bees Beeswax Lip Balm, which remains the brand's best selling product today.
There are ingredients that you will never find in any Burt's Bees product. The entire product portfolio contains:
- No parabens
- No petrochemicals
- No phthalates
- No silicones
- No artificial colours

And of course, Burt's Bees never conducts product or ingredient tests of any kind on animals – they are Leaping Bunny Approved. A few of their products contain ingredients derived from animals such as beeswax, royal jelly and milk
Showing 20 products of 34.
---
Recent reviews on Burt's Bees products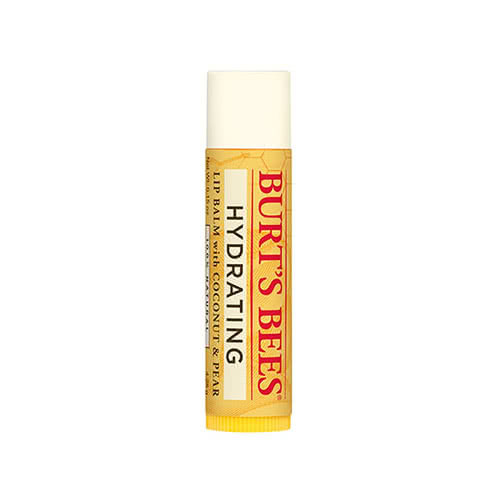 Burt's Bees
Burt's Bees Coconut and Pear Lip Balm
$6.95
Love this brand so much
Most amazing products from burts bees.
Love it all.
This lip balm smells amazing and super natural at an amazing affordable price.
Get crap products for this price at supermarket.
Total bargain for great product.
Win, win.
What people are looking for the most