Trust Weleda to keep both you, the parent, and your children happy and healthy! An infant's skin is extremely delicate, as is yours (and your wellbeing) as a mum, and Weleda's Mother and Baby line uses only the best of nature to provide care and nourishment at this precious time of life.
Developed in conjunction with midwives and doctors, this range is brimming with environmentally- and skin-friendly ingredients like biodynamic calendula extract.
Calendula is a herb native to Europe and North Africa, where it has been used since the days of the Ancient Egyptians (they considered it to have youth-promoting properties). Vibrantly coloured, it's a plant with anti-bacterial and collagen-stimulating benefits, making it perfect to integrate into your baby's, and your, care routine. While it's often eaten, applied topically, it is a good anti-septic and immune system-booster.
This ingredient is also known to help treat:
– Dehydration
– Dullness
– Bruises
– Cuts and scrapes
– Pain relief
– Uneven skin tone and pigmentation
Showing 20 products of 20.
---
Recent reviews on Mother & Baby products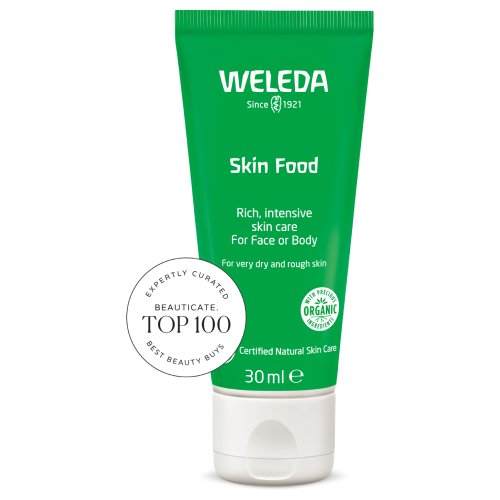 Weleda
Weleda Skin Food 30ml
$14.95
Literally skin food
It smells good enough to eat. This product really showcases the philosophy behind Weleda, and genuinely nourishes. I also feel guilt free knowing it is made so well, and the price point is absurdly good.
What people are looking for the most