While we often focus on skincare for our face, it's important not to neglect the rest of us! Skin is the largest organ, so to keep it in optimum condition, invest in quality bodycare.
Weleda is specifically formulated to care for skin in a holistic way, keeping it calm, nourished and protected, while also working in conjunction with its natural balance, from head to toe. If you have an any allergies or sensitivities, you in particular will love this range!
Such is Weleda's 'big picture' approach to bodycare that they not only have topical products, but products for your insides, too. A juice is a ideal way to give your body all the beauty nutrients it needs, so take your pick from the brand's variety of tonics.
Weleda Organic Birch Juice helps to minimise the appearance of cellulite (which occurs naturally in women, regardless of weight) by supporting the body's regenerating process. The birch leaf extracts facilitate detoxification and promote smooth, supple skin.
Just want to freshen up a little? We can't get enough of Weleda Ratahnhia Mouthwash Concentrate. Its plant extracts will make your breath smell delicious, while being gentle on the teeth and gums.
Showing 20 products of 32.
---
Recent reviews on Body products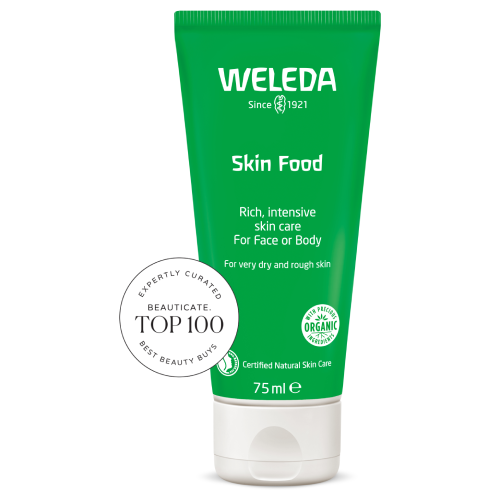 Weleda
Weleda Skin Food - 75ml
$26.95
A good night cream
I use this when my skin is extremely dry & needs that extra moisturising boost. The consistency of the cream is very thick & does take a bit to rub into the skin, which I find too much for daytime wear, but amazing by itself or over my serums at night. I also use this on dry patches of skin on my arms & legs, which adds hydration & soothes. I have repurchased a couple of times & will continue to u...
What people are looking for the most