Remember eating oranges as a child for fuel and hydration when playing sport? It works in a similar way for your skin. Just as the juicy fruit is rich in vitamin C, so are good anti-ageing products. Full of antioxidants, this ingredient (also known as L-ascorbic acid) will help increase your complexion's healing processes, meaning decreases in pigmentation, swelling and irritation. It also works to provide protection against damage from free radicals and the sun.
Skinceuticals' range of Vitamin C products contain high doses of this essential ingredient, which is also needed to produce collagen in the skin. Its powerful antioxidant action helps prevent free radical damage caused by ultra-violet light and environmental pollutants, resulting in reduced redness and a reduction in the appearance of fine lines and wrinkles.
Recent reviews on Vitamin C products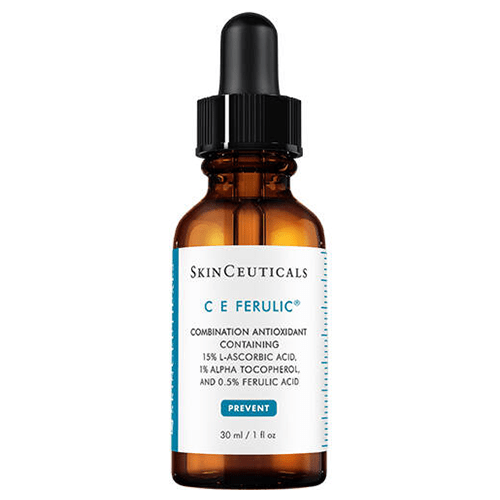 SkinCeuticals
SkinCeuticals C E Ferulic Serum - 30ml
$218.00
Best vitamin c serum
I love this vitamin c serum. It protects my skin from free radicals and my skin is so much more even toned and has a natural radiance, even if I've been partying the night before. If you can afford it 100% buy this serum now. This serum is patented and there's nothing else like it in the market, this serum stays active on your skin even after you wash it off at night and is incredible. Worth the m...
What people are looking for the most