Shop Cleansers & Exfoliants
---
Whether you're a skincare newbie or an absolute guru, there's no way around cleansing. A cleanser is an essential part of any basic skincare routine for men, and for good reason too. All that dirt, sunscreen, oil and pollution that gets on our faces during the day needs to come off by night, or else the buildup can cause acne, and even result in premature aging.
At Adore Beauty, we have a wide range of cleansers for men that suit different skin types and concerns. One of our go to recommendations for oily/combo skin is the La Roche-Posay Effaclar Foaming Gel, which is perfect for minimising breakouts. If you're on the drier side, or are a bit sensitive towards cleansers, we'd go for something like the SkinCeuticals Soothing Cleanser to gently break apart oil and debris.
If you're dealing with serious breakouts or dry skin build up, you might want to think about incorporating an exfoliant. Say goodbye to bacne and maskne with effective physical scrub like the Skinstitut Glycolic Scrub 14%, which is great for both face and body. Alternately, you can try a chemical exfoliant created with men's skin in mind, like the Clinique for Men Exfoliating Tonic.
We've also included some nifty cleansing tools and techniques like the Erno Laszlo Sea Mud Deep Cleansing Bar and the Foreo The Luna 3 for Combination Skin if you're after something different to your classic cleanser.
Showing 19 products of 19.
---
Cleansers & Exfoliants, articles & community
Recent reviews on Cleansers & Exfoliants products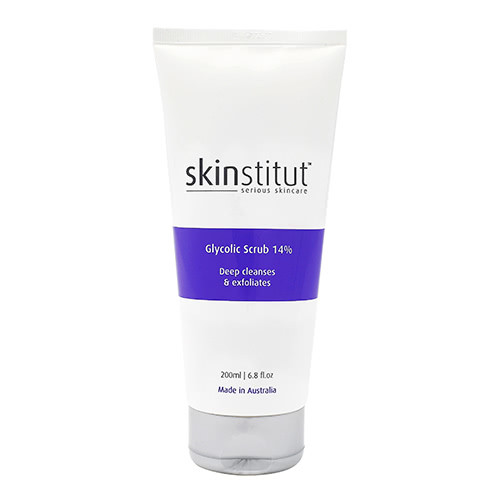 Skinstitut
Skinstitut Glycolic Scrub 14%
$49.00
$34.30
Definitely not for sensitive skins!
I'm not sure why this is marketed as a gentle exfoliant as it definitely isn't! Tried this and my skin was red for a few days afterwards and I am used to active skincare. The texture is just too granular and rough plus the smell is just not for me AT ALL. Ended up using this on the body to use it up and it did a good job there.