Masks are the dessert of the skincare world. Masks may not be an everyday experience, but they're a great way to cap off your beauty routine when you feel like treating yourself!
Whereas there's cheesecake and pudding in the dessert world, you have brightening masks and firming masks in the skincare world. There's dozens of different masks to suit any skin type or concern, whether it's oiliness, dryness, fine lines, or acne.
Our Ultimate Guide to Masks has tons of options for you to choose from, so dive in! You've earned this. And the best part of this treat? Unlike dessert, no calories!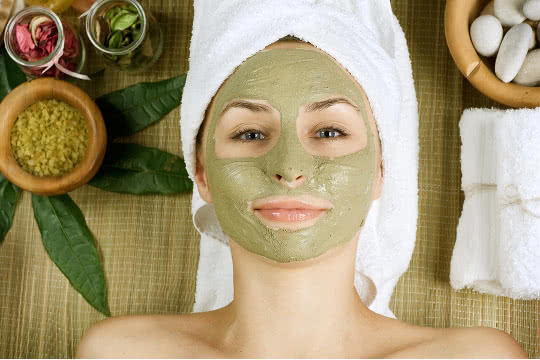 Back in the day, face masks were made from whatever was available locally to tighten and firm the skin and keep it looking fresh and clean. From honey to clay to eggs, some of these natural ingredients are still used today, but with the benefit of years of research behind them.
You may prefer a homemade DIY mask from ingredients found in your kitchen or a pricey high-tech mask. Either way, when you use a face mask, you're taking some time out of your day to pamper your skin, so be sure to choose your potion wisely.
Masks are treatment-based products. Whereas cleansers and moisturisers are meant to suit your skin type, masks are meant to treat a specific concern. When purchasing a mask, be sure to have a goal in mind. If you're looking for hydration, we've got plenty of masks for that. Brightening? That too. Just about any complexion concern you could have, at this point, there's probably a mask to address it.
Masks are a great treat when used once but can make a significant difference with extended use. A mask that comes in a jar or tube will usually give you plenty of uses, thus better results. If you want to see true results from a mask, consistent use is your best bet.
With all the different types of masks on the market, it can be hard to choose which one is best for you. Masks now come in different formats, but the major options are:
A classic mask (applied to the whole face and rinsed away)
A peel-off mask (applied to the skin and peeled off once dry)
A sheet mask (pre-soaked paper or gel that's applied to the face and thrown away after removal)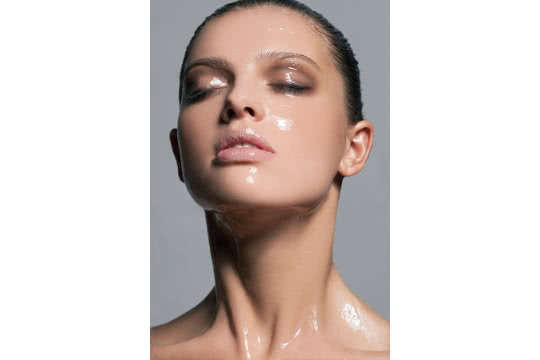 Classic and peel-off versions generally give you more bang for your buck. Sheet masks can be a great way to try a pricier line's offerings without breaking the bank, as they're usually much cheaper and are becoming more in demand.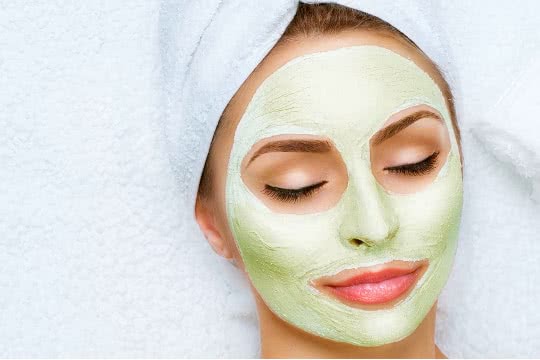 With all these choices, we're sure you have some questions. Check out the topics below for some more specific answers, and have fun! Treating yourself is what mask time is all about.
What is a good face mask?
The Aspect Fruit Enzyme Mask is an amazing product suitable for all skin types. Containing natural extracts from papaya and pineapple, this mask peels away dead skin before your eyes. Even the most sensitive skin is left hydrated and soothed following this mask and dry patches will disappear leaving a soft, glowing complexion. This product is great for those nervous to use a mask with harsh, active ingredients but still wanting to achieve the deep hydration and benefits of a face mask. You will get incredible results from every use, without the risk of irritation. If you are looking for a mask for a special occasion, the SK-II Facial Treatment Mask is a perfect choice. Your skin will be immediately brightened and firmed creating a radiant base for your makeup and a relaxing start to your big event.
What is in a face mask?
There are many different ingredients that go into face masks. When figuring out which face mask is best for you, it is beneficial to consider which ingredients are best suited to your individual skin type and skin concerns. For dry skin that is in desperate need of hydration, masks containing Shea Butter or Hyaluronic Acid are the way to go. These ingredients are highly nourishing and will increase the skin's capacity to retain moisture. For masks that will detox and purify the skin, look for clay or charcoal ingredients that will deeply cleanse and remove impurities. If looking for brightening powers, antioxidants are going to be your best choice. In particular, masks containing Vitamin C or E will firm and plump your skin to reveal a fresher and more radiant complexion. For those with mature skin, definitely look for Retinol in your face masks for regenerative, age-defying action.
What is in a clay mask?
Clay masks are great for those with oily skin or skin prone to breakouts. They decongest and cleanse the skin, removing excess oil, dirt and debris whilst hydrating and firming for more even skin texture. Clay masks often contain Kaolin Clay which is perfect for removing impurities and detoxifying the skin. Bentonite clay is another effective ingredient that will shrink pores, target blemishes and leave you with clearer and more radiant skin. Clay masks have the added benefit of infusing the skin with nutrients from extra ingredients contained in the mask, such as natural extracts. The Trilogy Mineral Radiance Mask uses Kaolin Clay as its main ingredient and combines cleansing and regenerating action to reveal a brightened and hydrated complexion.
How do you make a face mask?
If you are looking for a face mask routine that is tailored specifically to your skin type and concerns, multi-masking can be a great option. Multi-masking involves using two or more masks to target different areas of your face. Sometimes we are faced with multiple skin concerns and do not know which one to focus, multi-masking is the solution! For example if you experience oiliness in your T-Zone, use a clay mask for this area to withdraw impurities and deeply cleanse the area. If you also have dry skin towards the outer edges of your face and cheeks, a hydrating mask can be used for intense and focused moisture. Multi-masking means that you can treat all your skin issues without worrying about causing more problems from using the wrong product in the wrong area!
Are face masks good for acne?
Face masks are an amazing tool in the battle against acne. Not only can they target and treat impurities, they also calm inflammation and can heal the skin to prevent scarring and permanent damage. When looking for a mask for your acne-prone skin you need to look for something that will draw out congestion and repair the skin at the same time. Clay is a great ingredient to look for as it is a hero at drawing out excess oil and imperfections from the skin. When clay is combined with vitamins and antioxidants, your skin is also treated to disinfecting and clarifying effects. The Alpha-H Balancing and Pore Refining Mask With Jojoba Oil does all of these things, combining the purifying power of clay with the nourishing benefits of Jojoba Oil and Vitamin A for your ultimate acne fighting mask.
What is a black mask?
Black masks have become a social media trend recently, known for their shiny dark colour and supposedly instant results. You have to be careful though, as some of these products can damage your skin and cause a lot of pain if not from a reputable brand. Activated charcoal is the ingredient that usually creates the black colour in these masks. Charcoal is a powerful ingredient, known for its purifying and brightening powers and is great for all skin types but particularly beneficial for oily skin. The Dermalogica Charcoal Rescue Masque, although slate grey in colour, is a great choice if you are wanting to try out a 'black mask.' With Activated Binchotan White Charcoal as the key ingredient, this mask will leave your skin purified, nourished and brightened...and that is just a small number of the many benefits!
What is a sheet mask?
Sheet masks are usually made out of cotton or silk. The material is completely absorbed in liquid so when placed on the skin they produce a slow release action of powerful ingredients and incredible benefits. Sheet masks allow the formula to absorb into the skin slowly and never completely dry out so they are extremely effective at hydrating the skin. They are also so easy to use and great for travel due to the portability of a one-time-use mask. A great place to start with sheet masks is the Lonvitalite Sheet Mask Range. With a diverse range available to treat a variety of skin concerns you will want to try them all! For special occasions or a bit of a splurge, the SKII facial treatment mask will give your skin an immediate makeover to reveal beautifully firmed and hydrated skin.