Finish off any makeup look with a pop of colour or high-shine gloss on the lips. Use the makeup the professionals use: Kryolan Professional Make-Up. Shop the brand's extensive range of high-quality, long-lasting lip products.
You get every shade possible with the Kryolan Lip Sheer 18 Palette. This palette contains 18 beautiful lip colours, varying from classic reds to subtle nudes. All are enriched with vitamin E to nourish your lips at the same time.
If you prefer a matte finish, opt for Kryolan Lip Stains, which dry matte and are so long-lasting that they require few or no touch-ups through the day. These smudge-proof and heavily pigmented lip stains come in a bold and rich colour selection.
Kryolan Lip Emphasizer is a favourite amongst beauty pros. This extraordinary formula activates blood circulation to volumise lips for a fuller pout. Lip Emphasizer leaves lips with a subtle and flattering pink finish.
Glosses often lack coverage, but not those from Kryolan Professional Make-Up. High Gloss from Kryolan promises heavy pigmentation with a high-shine finish for beautiful and radiant lips.
If you want a lip product that really packs a punch, then Kryolan is the brand to choose. These makeup-artist-standard lipsticks and glosses ensure a long-lasting and gorgeous pout.
Recent reviews on Kryolan Lips products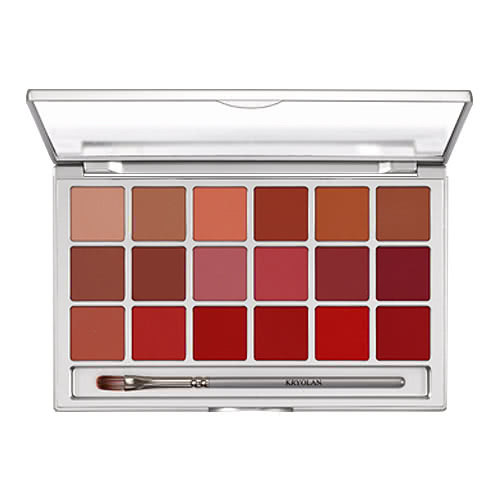 Kryolan Professional Makeup
Kryolan Lip Sheer 18 Palette
$126.00
$113.40
Nice colours but not the best pay off
I was so excited to receive this palette, but now It m in two minds about it. The formula is creamy, however I didn't realise just how sheer these lipsticks are. I've had sheer lipsticks from the drugstore that pack more of a punch. Quite difficult to build up colour, and not good on clients who have discolouration on their lips. One of my shades also had a hair in it :S
What people are looking for the most