Haircare for Men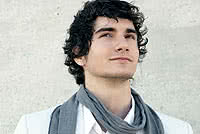 Envision a successful, satisfied man. You might picture someone who's confident, assertive, well-dressed, and respected. Those character traits call to mind a very specific aesthetic. You probably envisioned a polished man with well-maintained hair. Men might not spend as much time on their hair as women. They might not think much about it. They might not want to admit that it matters at all. But your appearance affects how people perceive you. And your hair is an integral part of your image. Our Luxe line of hair products caters to the man who understands this. These products nurture your hair and your image, producing effortless style that no one will ever know you worked to achieve. You've invested in tailored clothing, a good education, and a nice briefcase. Your hair is an investment in your success, too. Our Luxe line of products offers professional-grade hair care to the man who cares about his image.
Read More
View All Luxe Brands
Professional
Haircare for Men
Sick of fancy packaging, gimmicky products, endless advertising, and false promises? So are we. Our Pro line of products gets down to business, offering men exceptional haircare that delivers on every promise it makes. Hair care isn't a gimmicky luxury. It's not something you can skip out on, either. The care you give your hair affects how people perceive you. No one is impressed by a dishevelled appearance, cheap-smelling hair products, or hair covered in greasy goo. Men are expected to live up to an increasingly challenging appearance standard. You don't have to love this fact to know that it will colour every interaction you have. Our Pro line of products blends the luxury of quality haircare with the reliability of cutting-edge science. Your hair tells the world a lot about your health, your lifestyle, and what you think of yourself. Our Pro line provides you with effortless haircare and a perfectly polished style. These products are so effective and so rigorously tested that some of their ingredients have earned patents, scientific awards, and international acclaim. You don't have to go to the barber to achieve hair perfection. And you certainly don't have to waste endless hours in a stylist's chair. Our Pro products bring the science of years of hair research into your home. No salon consultation, fancy gimmicks, or wasted time necessary.
Read More
View All Professional Brands
Essentials
Haircare for Men
Hate styling your hair? Think deep conditioner is for someone with too much time on his hands, or too few worthwhile pursuits? You're not alone. Haircare might be at the bottom of your to-do list. Perhaps it doesn't even make the list at all. But the way you treat your hair tells the world a lot about how you view yourself. Don't send a chaotic, dishevelled, and unprofessional message. Our Essentials line of haircare products offer you quality haircare and quick styling at an affordable price. We think you shouldn't have to waste your life in front of the mirror or spend time scouring the Internet to compare products and read reviews. We've done the work of selecting a haircare routine for you. Our Essentials offer proven ingredients at an affordable price. We've freed your time fore more substantive pursuits and protected your bank account from the robbery of gimmicky, overpriced products. Enjoy your hair and your life, without all the effort and guesswork. Try our Essentials. We think you'll be surprised by just how effortless good hair can be.
Read More
View All Essentials Brands