Giorgio Armani Lip Maestro 6.6ml
Frequently bought with
Please wait while we find a match
Questions & Answers
(No Questions Yet)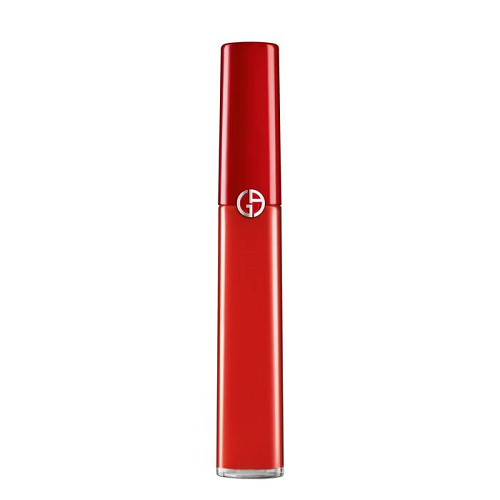 Giorgio Armani Lip Maestro
Get an expert to answer your question about this product!
Ask a Question
100% recommend this product
Most Helpful Positive
I always get complimented
I always get complimented when I wear this. Rich colour, beautiful formula.
I always get complimented

I always get complimented when I wear this. Rich colour, beautiful formula.

Divine

Rich red colour, not overly sticky. Perfect soft, silky formula!!

Favourite

I love using this on its own or blending it with a rich red colour. It lasts all day and is great for dry lips!

Best lipstick ever

This stuff is great, it has the most incredible staying power, and will last through food, wine, coffee - you name. And with a lip primer or liner I can leave the office at night looking like I've just applied it, even though I haven't touched it since I left the house. I have the 400 - best red colour, and I just get compliments all day long when I wear it.

So pretty

This is so pretty and fun to use. I have various colours already

Blush

This is such a pretty colour, great for a everyday look and very chic

I love this!

This is expensive but I'd still repurchase it. It's so pigmented and pretty. I love it!

I dont see how does it live to the hype

Got mine in shade 500, the shade that's hyped up all over youtube. To be honest, it is not as good as the short chubby one, the feeling on the lips, the level of hydration, how easily can the color be spread, all of these concerns of yours,the chubby one gives a better solution. I'd say if you want a GA lip product, go for the short chubby one!

Amazing product

Excellent texture and pigmented colour! I would definitely repurchase.

Best lippie ever

I've been trying to find a new lip product that has the longevity of a good matte liquid lip but without making my lips super dry. As they say in game of thrones "winter is coming" and I am in need of color and moisture. Armani's lip maestro is the winner! It take a loooong time to "dry" but it doesn't really feel dry. I've honestly forgotten that I'm wearing it several times and checked to see if it's still there and it is. It has a slight sheen and then as it wears its kind of like a really good lip stain. Super comfy, super smooth. Love everything about it. To be fair I should mention that this product was free for me to try out but that fact has made no impact on my opinion. I intend to buy several more shades of the product. Highly recommend

Lasts well

This is a nice product that feels comfortable on the lips and lasts well. very pigmented.

Beautiful

I have this in the shade 402 the colour is so intense. It's beautiful

SO lovely

I suffer from fairly dry lips, and struggle to find lip products that don't make my lips even drier. However, this gives me such a lovely colour whilst keeping my lips super hydrated. This works really well and I would definitely recommend it!

Feels great!!

This really feels great on. The colour is awesome. I love it!


Best red liquid lipsticks

I love armani lip products and the lip maestro is a definine favourite. I have 400, 401 and 402, all gorgeous shades. 400 is more of a classic blue based red, 401 is a very bright orange and 402 is a bright red. Long lasting and creamy liquid lipsticks, these are the best!

Super creamy

These feel super creamy on the lips and are very comfortable to wear. I have 402 and it's such a bright beautiful orange red that draws attention. It doesn't dry out my lips even after hours of wear and is extremely long lasting

Underrated!

These liquid lipsticks are perhaps one of the best ones in the market. The quality and feel of the formula is amazing. Not only is the color pay-off wonderful, the formula is also very moisturizing. I don't like the color section and I feel that they need to add more to the range. Overall, if you are looking for a really good liquid lipstick-go for this!

my favourite

lip maestros are my all time favourite liquid lipsticks, so so so creamy and lasts the whole day

Plumping and glossy

Great for a night-time look that really pops! The colours are different and really stand out. The subtle shimmer in the gloss is a bonus

The Best!

The best liquid lipsticks/lip stains in my opinion! They feel so creamy on the lips and the colour is super long lasting. Doesn't feel dry and the colours are so flattering.

Super beautiful

So I thought it was a bit pricey for a lip stain / gloss but it is definitely worth every penny ! It's not dry but it's not that glossy it's literally perfect. Did I forget to mention long lasting !!? The color is nice and bold and I must say one of the best product I've ever used on my lips ! It's a must!

A splurge product, not a staple

The color500 makes my makeup look more feminine and romantic. For the texture, although it's a matte finish, but does not dry your lip skin at all, feels very creamy. Love it

Incredible Formula

Most lightweight, non drying, smooth applying and highly pigmented formula I've used. Love how it wears on the lips and doesn't transfer and leaves a lovely stain once the initial colour has worn off.


Creamy and Pigmented

Lip Maestros are my favourite lip products from Armani. They feel creamy on the lips, are fantastically pigmented and the colours are gorgeous. 500 is my everyday pink and 400 is my perfect red.

Favourite Liquid Lipsticks

These are by far the best liquid lipsticks I have ever tried. I like them even more the the lip magnets because they feel more creamy and comfortable to wear. The pigmentation is fantastic and does leave a slight stain behind. The lip maestros don't dry out your lips even after hours of wear. Cannot recommend them enough!

Great Quality

The pigmentation and staying power is just wow, I'll be repurchasing Lip Maestro again and again.

love this

I love how pigmented this is, it'll stay on all day/night - only bad thing it does dry out the lips a lot so it can look very cracked after a while

Long Lasting

The pigmentation and staying power of these lip maestros is incredible. I find them even more long lasting than the lip magnets. Lasts for hours but the downside is they make your lips feel a little dry.

Great shades

There's some great colours and the product is really light. It gives a natural lip, even in the darker shades, and works just as easily with an everyday look as it does with a more glam, dressy look.

Long Lasting

Beautiful and long-lasting lip color. I have both the 400 and 501. Bold red and nude mauve shade that looks great day or night time.

Amazing colours and texture

This product is perfect for when you don't want to worry about your lips all day. It starts out as a gorgeous semi-matte, velvet finish and then fades to reveal a beautiful stain.

The formula is faultless - it's so comfortable to wear unlike other velvet-finish liquid lip colours I've tried.