Candles
Curl enhancing lotion to reduce frizz and flyaways

Colour enhancing treatment for blonde hair

Choose your Kevin.Murphy gift

When you spend over $99 sitewide.

Bag Features:

Curl enhancing lotion to reduce frizz and flyaways

Gift will automatically be added to eligible orders. Gift must be visible in the shopping bag in order to be received.

2 to choose from, available only while stock lasts.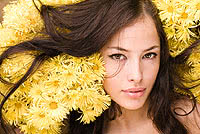 Read More
View All Luxe Brands
Read More
View All Professional Brands
There's nothing quite like a beautifully scented candle to bring warmth, comfort, and luxury to your home. You can instantly change the mood, vibe, or feel of your residence with just a quick light of a wick. We've got tons of beautiful options, from luxe investment candles to essentials you can afford to stock up on. Not always feeling a candle moment? No problem. We've got plenty of options for fire-free home fragrance as well. Diffusers, wax warmers, and concentrates—we've got it all. Our Candles & Home Fragrance selection provides you with endless ways to personalise your home through scent. Whether what you desire is fresh and green, fruity and light, or musky and dark, you'll find it here.
Read More
View All Essentials Brands