Christophe Robin hair care products prove that volumising the hair doesn't mean overloading it with unnatural ingredients. Your hair can be left weightless and full of body without baggage - the Christophe Robin Volumising products are designed to give gentle, nourishing action with a feather-light finish. A hair ritual for volume.
A luxurious indulgence for the hair and the senses, Christophe Robin products feature premium ingredients that take haircare to the next level. With kind formulations, the hair is respected and colour enhanced and protected. The Christophe Robin volumising products are gentle enough for colour treated hair, as they cleanse and condition without stripping the hair.
With the luscious fragrance of fresh roses, Christophe Robin volumising products feature real rose extracts rather than simply featuring a fragrance. The Christophe Robin Volumising Mist features 96% Rose Water, leaving your locks hydrating and lightly scented with sumptuous rose water.
What is the ideal Christophe Robin Volumising ritual?
Recent reviews on Volumising products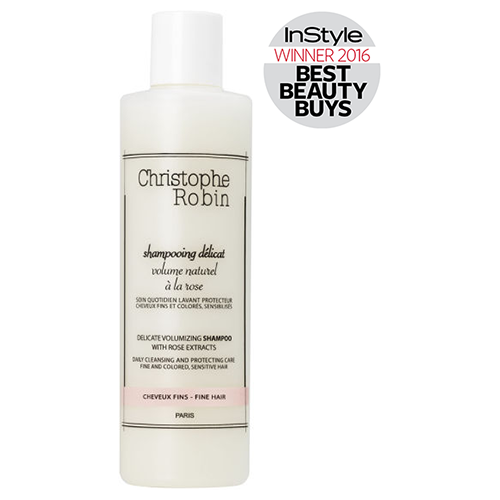 Christophe Robin
Christophe Robin Volumising Shampoo
$49.00
Lovely scent!
I received a sample of this and the scent was gorgeous! I love Christophe Robin hair products. I didn't notice a huge difference in volume but my hair is stubbornly limp so this didn't surprise or disappoint me. A lovely shampoo.