By skincare specialists, for makeup artists. For the first time, the secrets from backstage at Yves Saint Laurent are unlocked. Designed for all skin types including the extremely sensitive, Yves Saint Laurent beauty prepares the skin for makeup with a French elegance and simplicity.
Created for the Yves Saint Laurent muse who never slows down. Versatille, YSL Beaute Top Secrets skin care is your little makeup helper that is perfect to make your mornings quick and easy. These specialist skincare products are just what you need to revive your skin after an evening out, preparing your skin for makeup application and removing all traces of tiredness from your complexion. With specialised products created to meet the needs of makeup artists working on the runway, YSL skincare is formulated to both perfect and nourish the skin.
Which Yves Saint Laurent skincare product is my ideal solution?
Showing 20 products of 27.
---
Recent reviews on Skin Care products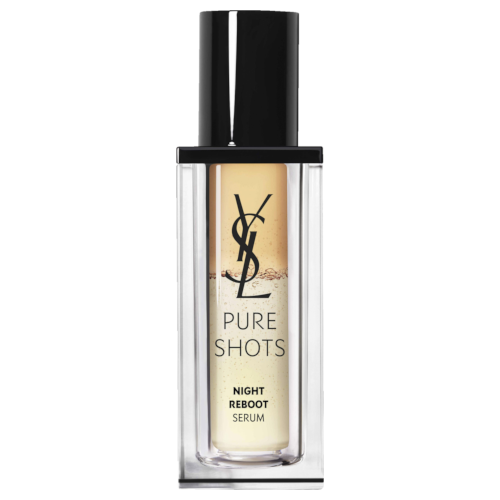 Yves Saint Laurent
Yves Saint Laurent Pure Shots Night Reboot 30ml
$109.00
Strong scent
This is a nice serum, you shake it up to mix the serum with the oil. So it's hydrating enough and I don't need another product on top.
It does leave a residue but by the next morning it has all sunk in.
It makes my skin smooth and soft.
I really don't like the fragrance, it's a really strong cologne which is very unnecessary.
It's also very expensive and I can't say it's wo...
What people are looking for the most