Yep, She's A Goodie!
Purchased about 6 weeks ago, also following Jo's LED product review. I really like it so far... I'm yet to establish a consistent routine with use but 3 nights a week seems to be helping with calming my cheek capillary redness and supporting other topical product use to promote facial firmness. Am definitely loving the soothing, calming effect on my sensitive décolletage collarbone area.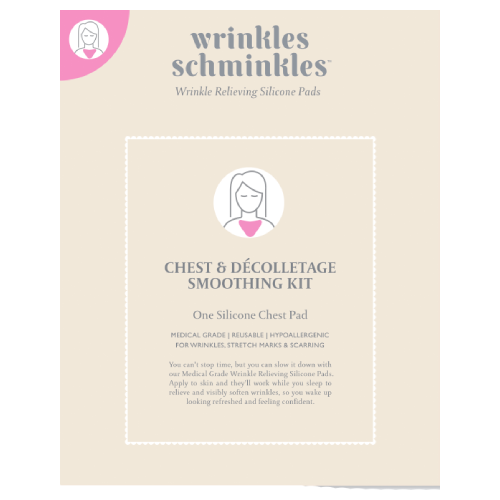 Wrinkles Schminkles
Wrinkles Schminkles Chest Smoothing Kit
$42.00
a really good product
I use the chest patches for a few hours before, if I want to wear a low cut top and don't want chest creases to be seen. It works! I think they are good for short term use, but they don't seem to me to keep the creases from returning, unless you were going to wear them every day and use them during sleep. Definitely something to use as a quick beauty fix though , but do wish they would be more ...