Since the moment your little one was born, your newfound love has found no limits. Babies deserve the best, from nutritional food to gentle nourishing, caring baby products. Adore Beauty's carefully selected range of Mum and Baby products aim to offer you the best variety of essential, luxe and even professional products. 'Smooth as a baby's bottom' is the promise our variety of baby products make, yet our mum and bub products aren't limited to just one area of effectiveness. Our all-reaching, encompassing range has an answer for every facet of baby's skincare, formulated with the best natural and organic ingredients. These rich and nourishing formulas have been specifically formulated for your baby's delicate skin.
How do I treat my baby's skin?
If you're treating a stubborn nappy rash, choose a colloidal oatmeal formula, active with natural antihistamines. If it's dry skin you're looking to heal, look for natural blends of soothing aloe vera, omega-6 oils, and fast-absorbing shea butter. If you suspect baby bubble bath has provoked irritation, you'll find the best baby bath oils here, perfect for emollient conditioning.
As a new parent, you want to ensure that you're only using the best there is to offer on your precious new baby. Whether you're looking for barrier balm, bath oil, or baby shampoo, Adore Beauty not only provides you peace of mind when shopping for bub, but you'll find everything you need to cleanse, nourish, and protect your baby's delicate skin in one convenient location with free same-day shipping.
Buy now and pay later, with AfterPay.
Showing 20 products of 49.
---
Mum & Baby, articles & community
Recent reviews on Mum & Baby products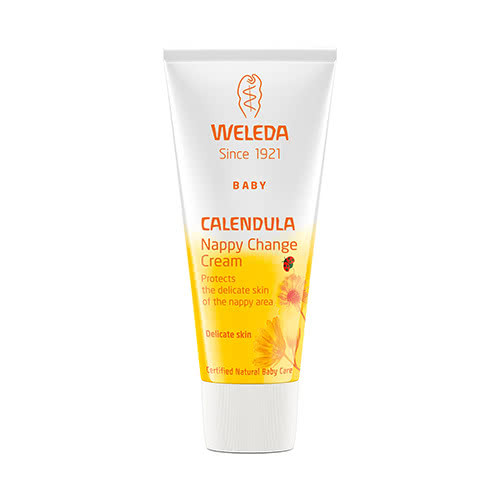 Weleda
Weleda Calendula Nappy Change Cream
$15.95
LOVE this cream for Baby!
A tube of this wonderful nappy cream was given to me when I had my baby and I must say it's worth the hype. It works a treat at preventing nappy rash, at one point we ran out of this and my baby developed a bit of redness however once we started applying this cream again it was gone within a few hours. It's also nice knowing that there are no nasties in this product.Highly recommend.