Shop Moisturiser With SPF
---
SPF is one of our favourite ingredients and one of the best at reducing the signs of ageing. So, why not include a bit of extra protection by adding a daily moisturiser with SPF to your routine?
We have a wide range of skin moisturisers with SPF, which come with different levels of protection, textures and benefits.
If you're interested in finding out which one might be best for your skin type, we've made it easier for you to navigate the products below with our selection of our favourite SPF moisturisers.
Our Favourite Moisturisers With SPF for Oily Skin
Many people find that moisturisers with SPF can lead to congestion, but we have plenty of excellent options for oily and acne prone skin.
We love the Dermalogica Oil Free Matte SPF 30 for those with oily skin. This is also the perfect mens moisturiser with SPF, as it helps to reduce breakouts as it protects the skin.
For a higher level of protection we recommend using the Alpha-H Daily Essential Moisturiser SPF50+. This light weight, fast absorbing face moisturiser with SPF 50 is non-comedogenic, so it won't clog your pores!
Our Favourite Moisturisers With SPF for Dry Skin
For those with dry skin we recommend the La Roche-Posay Uvidea XL Tinted UV Protection BB Cream. This is the best tinted moisturiser with SPF for dry skin as it keeps skin hydrated and gives it a healthy glow.
This is also the best moisturiser with SPF for sensitive skin as it is fragrance free and hypoallergenic.
Our Favourite Moisturisers With SPF for Ageing Skin
One of our best anti-aging moisturizers with SPF is the Dermalogica Age Smart Dynamic Skin Recovery. This emollient day cream helps to boost collagen and protects against free radicals.
Showing 20 products of 57.
---
Moisturiser With SPF, articles & community
Recent reviews on Moisturiser With SPF products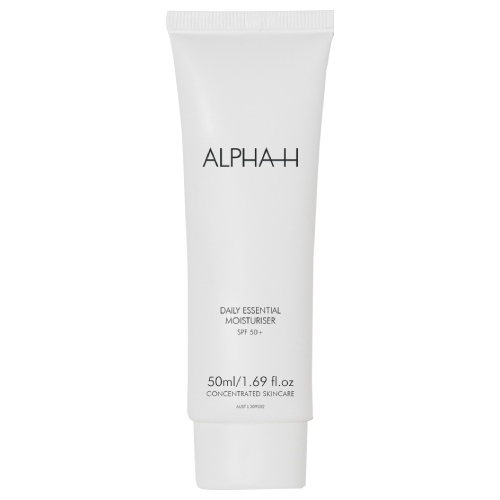 Alpha-H
Alpha-H Daily Essential Moisturiser SPF50+
$49.95
$42.95
Not a fan
Typically enjoy using Alpha H products but this one was a hit and miss. Feels heavy and slimy texture, makes me very shiny as well. Unfortunately also irritated my skin a little bit, very pricey and feel like you could get another SPF for half the price that does a better job.