A good clay mask can be a beauty aficionado's best friend. Weather you have oily, combination or dry skin, a clay mask provides a whole host of benefits.
Clay face masks like crowd fave, Sand&Sky Australian Pink Clay Porefining Face Mask draw out impurities, including oil and dirt, as well as pollutants that can make city-living a skincare nightmare. These impurities can make your skin look tired and uneven, and leave it feeling rough.
Are you breaking out? Restore your skin's balance and eliminate pore blockages with a clay mask that can help absorb oil, regenerate skin cells and stimulate collagen, leaving you with clearer and smoother skin fast.
Clay masks are great for treating oily skin, but they can also help nourish dry skin and care for sensitive skin. The Sodashi Gentle Repair White Clay Mask will soothe inflammation, reduce redness and repair sensitive skin.
We stock leading skincare brands and premium products that brighten, cleanse and exfoliates, leaving your face flawless and ready for a new day.
Shop our massive range of gorgeous makeup, premium haircare and luxurious skincare products now. Buy today and pay later with the convenience of Afterpay, and get free express shipping.
Showing 20 products of 57.
---
Clay Masks, articles & community
Recent reviews on Clay Masks products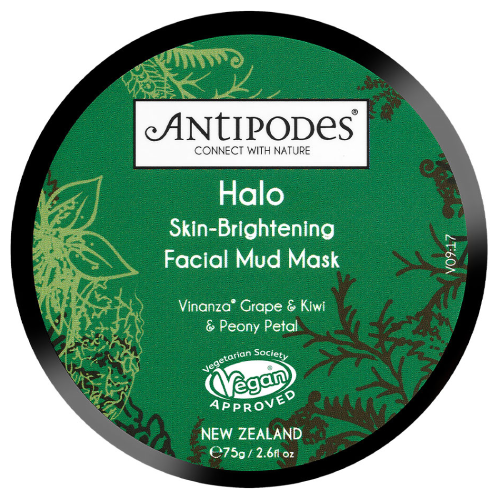 Antipodes
Antipodes Halo Skin-Brightening Facial Mud Mask
$49.00
Smells great and gentle product
If you haven't tried a facial product with Virana Grape yet you're in for a treat. Great scent and the mask is gentle on your skin while still providing solid extraction. Better for normal- dry or sensitive skins than flashy Instagram brands. And a better price point too!
What people are looking for the most