Suffering from uneven, rough skin? Perhaps your skin is feeling lifeless and in desperate need of some TLC? Exfoliating your skin a couple of times a week could be the answer to smooth, bright, glowing skin.
Why should I exfoliate my skin?
Exfoliation effectively treats a myriad of skin concerns, from dullness and sallowness to hyperpigmentation and roughness. Every day, your skin goes through a continuous process of renewal. This process takes 25 to 30 days on average but tends to slow with age. One continuous cycle of natural exfoliation leads to almost 80% of your skin cells being replaced monthly. When your skin's renewal process works optimally, your complexion remains soft, supple, and youthful. When natural exfoliation is slowed by external stressors or age, skin becomes prone to all those signs of ageing you wish to avoid.
Are there different types of exfoliators?
Just like cleansers, there are different types of exfoliators, Keep your complexion bright and youthful with regular use of a physical or chemical exfoliant. Reliable physical exfoliants such as muslin cloths, facial scrubs, and exfoliating brushes can easily be integrated into your routine to smooth your skin's surface. Alternatively, you can use a chemical exfoliant containing actives such as salicylic, glycolic, or lactic acids that can be found in a variety of concentrations. It is important not to over exfoliate your skin, as your skin may begin to over produce oil. Generally, it is recommended to exfoliate skin one to two times a week, however, depending on your skin type, oily skin can afford to exfoliate more regularly.
With cult products like Liquid Gold by Alpha-H, Asap's Daily Exfoliating Facial Scrub and the Skinstitut Glycolic Scrub 14%, you'll be sure to find the right exfoliator for you here at Adore Beauty.
Buy Now and Pay Later with AfterPay.
Showing 20 products of 148.
---
Exfoliators, articles & community
Recent reviews on Exfoliators products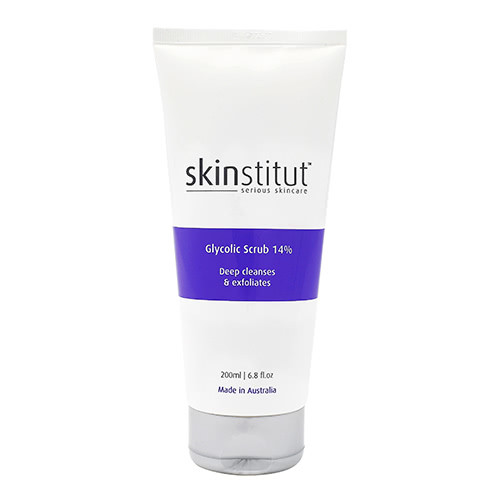 Skinstitut
Skinstitut Glycolic Scrub 14%
$49.00
$34.30
Definitely not for sensitive skins!
I'm not sure why this is marketed as a gentle exfoliant as it definitely isn't! Tried this and my skin was red for a few days afterwards and I am used to active skincare. The texture is just too granular and rough plus the smell is just not for me AT ALL. Ended up using this on the body to use it up and it did a good job there.
What people are looking for the most