Vitamin B is not a single vitamin, but rather a complex of 8 different classes of vitamins that are critical to our overall health and the health of our skin. The 8 B vitamins both individually and as a group offer countless benefits to the skin and research tells us that while it is undoubtedly important to consume foods rich in Vitamin B, they are most effective when people applied directly to the skin.


The cosmeceutical skincare benefits of Vitamin B

There are myriad benefits of Vitamin B for the skin as a whole and individually. Some of these benefits are:
Reduces skin irritation such as redness
Helps skin to retain moisture
Minimizes the oil production of the skin
Prevents acne breakouts
Slows the aging of the skin
Helps treat seborrheic dermatitis
Helps to treat eczema
Improves circulation to the skin for healthier-looking skin
Fades hyperpigmentation to even skin tone


The B Vitamins
The individual classes of B Vitamins found in cosmeceuticals can include:


Vitamin B1 (Thiamin)
Vitamin B2 (Riboflavin)
Vitamin B3 (Niacin)
Vitamin B5 (Pantothenic Acid)
Vitamin B6 (Pyridoxine)
Vitamin B7 (Biotin)
Vitamin B9 (Folate/Folic Acid)
Vitamin B12 (Cobalamin)


And while each offers its own unique benefits, together the entire Vitamin B complex has antioxidant capabilities and helps to fight free radical damage. Vitamin B is quite easily absorbed into the skin to provide its many benefits to the skin.


Adore Beauty has a quality selection of quality Vitamin B containing products below. Place your order today.
Showing 20 products of 126.
---
Vitamin B, articles & community
Recent reviews on Vitamin B products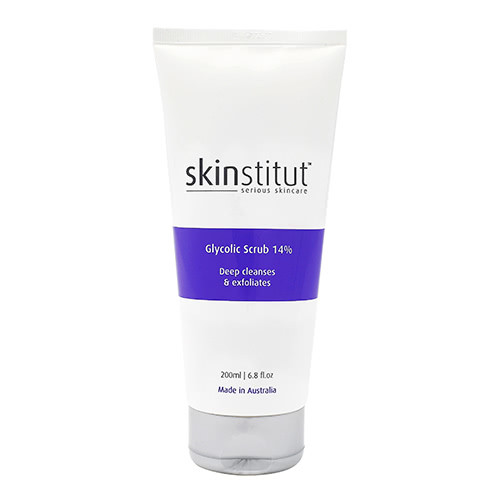 Skinstitut
Skinstitut Glycolic Scrub 14%
$49.00
$34.30
Definitely not for sensitive skins!
I'm not sure why this is marketed as a gentle exfoliant as it definitely isn't! Tried this and my skin was red for a few days afterwards and I am used to active skincare. The texture is just too granular and rough plus the smell is just not for me AT ALL. Ended up using this on the body to use it up and it did a good job there.