Sunscreens work by absorbing or reflecting the UV rays of the sun. They create a barrier between your skin and the sun's rays. If you use active skincare, you should absolutely be using an excellent quality, cosmeceutical sunscreen that will ensure your skincare results are protected, and your skin does not become additionally sensitised from the sun.
It's important to choose a cosmeceutical-level sunscreen if you're using active ingredients such as retinol or glycolic acid. These sunscreens are typically more than just your average sun defense, as they often contain additional skincare benefits such as antioxidants, niacinamide and other Vitamin B forms.


What is UVA and UVB?
When it comes to sunscreens, we think of needing protection from both UVA and UVB sun rays. UVA rays get beneath the surface of the skin and can lead to skin damage, premature aging, and wrinkles, while UVB rays affect the skin superficially and can cause sunburns and redness. It is therefore important to protect our skin from both types of UV rays by using a broad spectrum sunscreen.


Broad spectrum cosmeceuticals sunscreen
All sunscreens have a sun protection factor (SPF) number or rating and while it's generally a good idea to go big or go home, choosing a broad spectrum sunscreen with a high SPF will do you no good if you use it incorrectly. It is essential that you follow your sunscreen's instructions exactly, because even assuming that you do, no sunscreen is able to block 100 percent of the sun's UVB rays. A good sunscreen can typically protect against 97-99 percent of UVB rays, though it does depend on the SPF (the higher the better!).


Wearing sunscreen is an important part of protecting yourself from sun damage but it should be a part of an overall strategy that includes things like wearing appropriate clothing, seeking shade and staying hydrating.


Browse Adore Beauty's selection of cosmeceuticals sunscreens below.
Showing 20 products of 33.
---
Recent reviews on Sunscreen products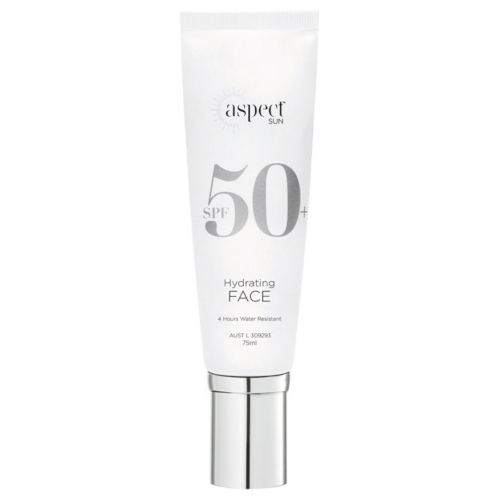 Aspect
Aspect Sun Hydrating Face SPF 50+ 75ml
$59.00
Greasy and thick
This sunscreen takes a bit of effort to apply due to its super thick texture. It also makes my face appear quite greasy which is ok if I'm wearing my mineral powder makeup over the top but on the days where I don't wear makeup it just makes my face look super oily. Won't purchase again.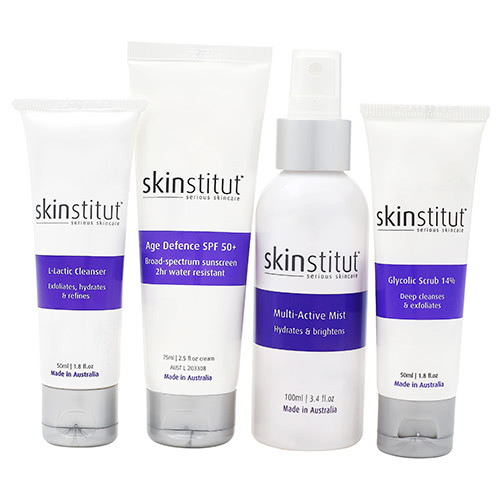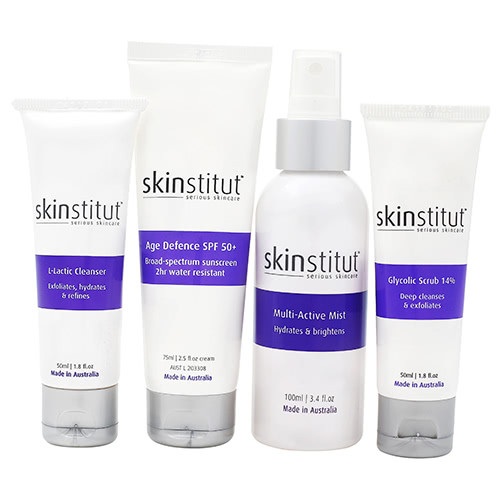 Skinstitut
Skinstitut Starter Kit
$99.00
$69.30
A great introduction!
I already loved the eye cream so I decided to give this a try. The cleanser and scrub have done wonders for my acne, and the mist is an absolute joy to use every day.