Shop Acne & Scarring Treatments
---
No need to grin and wear it! Clear up that skin, and help heal and prevent new scars. We've got you covered.

These are our best picks for acne and scarring treatments.
Want to help reduce the severity of breakouts? Try using a gentle cleanser that cleans thoroughly, without stripping the skin of its natural defenses. Some acne treatments can dry out the skin, so further stripping the skin can lead to it overcompensating with oil... which in turn leads to more breakouts! Stop the cycle in its tracks with some of our favourite cleansers.
Next, follow up with a treatment serum. If you have breakouts, don't be afraid of the word acid - Salicylic Acid is a common treatment for acne, as it unclogs pores and works as an anti-inflammatory. Botanical ingredients (such as Tea Tree Oil) are also wonderful anti-bacterial agents if you have current breakouts.
If you want to heal acne scars, a powerful serum is your best bet. Look for products with Vitamin A and AHAs such as Glycolic Acid or Kojic Acid. Vitamin C products are also wonderful to help fade scars and reduce the impact of sun damage.
Don't skimp on moisturiser just because you're breaking out. Your skin needs to be hydrated so it can properly repair itself, so choose a moisturiser in accordance with your skin type. Make sure you don't forget your sunscreen - many acne & scarring treatments can make your skin more sensitive to the sun, so protecting your skin can make heal time quicker.
You'll know if you need to try something else if after four weeks you haven't seen much of an improvement. We can give you suggestions on where to go from there.

Still not sure on the best option or routine for your skin? Contact us, we'd love to help! Get in touch with our trained customer service agents, by simply filling out this form.
Showing 20 products of 173.
---
Acne & Scarring Treatments, articles & community
Recent reviews on Acne & Scarring Treatments products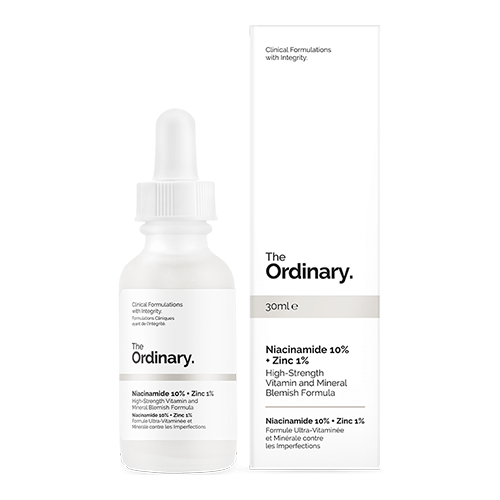 The Ordinary
The Ordinary Niacinamide 10% + Zinc 1%
$9.90
Works!
At the start i didnt notice much difference and notice my skin sensitivity getting worse.
However now my skin has never looked better, clear of scaring and acne free.
This is something you need to stick to and USE SUNSCREEN WITH!!!

La Roche-Posay
La Roche-Posay Effaclar Mat Anti-Acne Moisturiser
$31.95
Perfect for oily skin
I've recently purchased this, my skin gets very oily by the end of day. I've tried many primers but the more I use, the more oil builds up. Ive recently introduced this without much expectations but it's worked amazing. There is still some oil at the end of the day but significantly less than before. It's the best one I've been able to find, and I've tried many!
It works great under makeup,...