Lancôme Hypnôse Doll Eyes Mascara 6.5g
Frequently bought with
Please wait while we find a match
Questions & Answers
(No Questions Yet)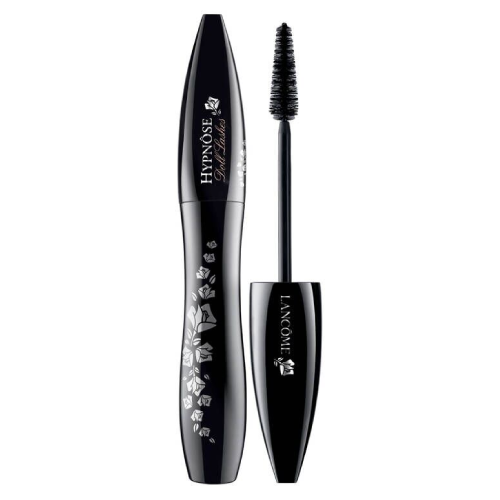 Lancôme Hypnôse Doll Eyes Mascara
Get an expert to answer your question about this product!
Ask a Question
91% recommend this product
Most Helpful Positive
a good product
This is the only eyes mascara I own till now. Always use it and it's perfect.
Most Helpful Criticism
Okayish
Not the best ever, but definitely still a nice mascara
Okayish

Not the best ever, but definitely still a nice mascara

Not bad, but there are other better lancome mascaras

I have tried many of the lancome mascaras and believe overall this brand has some of the best mascaras I've ever had. The doll eyes one is not one of my favourites, but there are also worse ones you can use.

Pros:
- Great formula, does not smudge, flake or wear off throughout the day
- Didn't irritate my eyes
- Easy to remove
- Separates lashes well
- Brush is nice for bottom lashes
- Minimal clumping

Cons:
- Takes a while to build up thickness and length for that false lash effect
- Brush style is not my favourite, but I found it worked well for bottom lashes rather than top
- More of a subtle lash effect, but I like lash drama
- Prefer the lancome hypnose and hypnose drama mascaras

a good product

This is the only eyes mascara I own till now. Always use it and it's perfect.

Pretty

A beautiful mascara. Separates and defines lashes really well, gets in to all of them. Rather expensive but it is nice. There are others I prefer for much cheaper, but it does the job

Not my favourite

I really wanted to love this but unfortunately I was a bit underwhelmed. I didn't like the overall finish and found it clumped quite a bit

Amazing

I always buy this mascara, absolute favourite. Won't ever change!

Great mascara

Really recommend this mascara! Makes lashes big and bold and doesn't smudge throughout the day!

Worth the money

Amazing for adding length and volume. No issues with flaking after a full day of wear.

Beautiful product !

Love! I've been using this mascara for 4 years now.
Not only makes my eyelashes look longer, but thicker too.
Definitely would recommend

Lovely

love this so much!!! makes my lashes so long and curled, don't even need to use a eyelash curler! so nice and light on my lashes and gives them a full volume effect!

Great mascara

Really good mascara that really lengthens and adds volume for a dramatic look.

BEST mascara EVER

Absolutely love this mascara! On my third now. One of the very best on the market.

worth the $$

I have naturally long lashes and I find this mascara to be great for lifting and separating my lashes. No clumping, easy to apply and quick to dry.

Fantastic Product

Super easy to use, fast drying, long lasting, doesn't clump or fall, well worth the price tag.

Great! But Hypnose Drama is Better..

I do REALLY like this mascara as the shape of the brush allows you to reach all the hairs in the corners of the eyes. Also gives a great Curl.. The only reason why I like drama more is because Drama provides a bit more volume for my long but fine eyelashes.

Idiot proof mascara

I'm one of those people who really suck at putting on mascara and this is one of the few idiot proofs ones I've tried. Usually I feel like I'm doing really intricate brain surgery because it's real fiddly, not enough and it look like you don't have anything on, too much and it clumps your lashes up. However I really dig the shape of the brush of this one because it's super easy to apply and make your lashes voluminous without smudging. It's a good combination of the brush and formula :)

One of my favourite mascaras

Great formula that gives fluffy volume without clumping or leaving flecks on your face. I love the packaging too

Best of the best

I love this mascara, it delivers the perfect amount of product and the wand disperses it perfectly through the lashes. It gives definition volume and length to the lashes and makes them look fluttery and beautiful. The only thing I would even think about changing is creating a tubular version so that it doesn't stray throughout the day.

your eyes will look like dolls eyes

This mascara gives great curl to your lashes and separates them all individually, so it creates a fan effect on my lashes. Literally looks like a doll, it is good because its not too clumpy either it gives just enough volume. It smells great too, like roses unlike most other mascaras, so great for someone with sensitive eyes!

Gets every lash

Really good formula and brush. lashes look really long and defined without being clumpy or spidery

one of my faves

absolutely love this mascara and have been through quite a few. budge proof and makes your lashes look so full and separated. perfect for those with heavy straight lashes

holy grail!

One of the best mascaras I have ever used, this gives me that signature look I always aim for, doll eyes! I would re-purchase this until they stop making it, however the price is a bit much

Great mascara for a dramatic look

I love this mascara when I am going out and need a defined lash look. It gives volume and length all in one. Works best with an eyelash curler and does crumble or leave any bits under the eye.

Very black and thickening

I used this mascara for years and found it to be the best high end one. Then I alternated between it and the ysl faux cils. The Lancôme is super black and nicely buildable. The tapered brush shape makes it easy to get into the corners and works well on the bottom lashes.

not great for my lashes

this sins sit well on my lashes, clumped quickly and dint give alot of definition

My go-to mascara!

I have been using Lancôme mascara's for years and the Doll Eyes one is my favourite. The mascara quality is fantastic and doesn't flake / wear off during the day.

One of my top 10 HG products.

Amazing quality

This lancome mascara looks great on the lashes. It is amazing quality and feels nice on the lashes. I would recommend this mascara if you are looking for a quality, high end product.

One of the best!

One of the best mascaras I have! It gives amazing volume and doesnt clump. The formula is great, it doesnt transfer to skin during the day.

Epic lashes

Doll eyes is definitely the most appropriate name for this product! Your lashes will be exaggerated in length and thickness - beware that this might be too much for some as they can look extremely thick as individual lashes.

Good overall

I really like the shape of the brush, it means you can get nice and close in the inner lashes. great formula, doesn't smudge or clump on me at all. A little pricey

Doll lashes is exactly right

I bought this after commenting on a friends beautiful lashes ...she recommended this and it works . I'll never change now this is the best iv used . Not gluggy but makes your lashes look thick and didn't flake off through the day

Fake Lashe vs Lancome

The winner for me is Lancome Hypnose Doll Eyes Mascara.

Lancome have hit an all time WIN with Lancome Hypnose Doll Eyes Mascara. I am constantly complimented on the length of my lashes. Strangers have stopped me to ask if I have lash extensions - I love that I can tell them that Lancome Hypnose Doll Eyes Mascara is my secret to long luxurious lashes!

Love it!

Ok I have a lot of mascaras but this one is my all time favorite. It gives me good volume and separation. I have it in the mini deluxe size now I got the full one. My only problem is it smudges my under lashes but no problem. I just love how it makes my upper lashes look fake

Amazing but pricey!

Wonderful mascara that creates dramatic lashes. Lasts well without streaming all over my face. Only downside is the price.

Fave!

My favourite mascara - I love how it shapes and curves my lashes. Doll-eyes is a great description for the overall effect of this mascara. It doesn't clump and the brush applies well and evenly to all lashes.

The mascara you have been dreaming of

It can be so hard to find a good mascara. This is the best of the best. Length, volume and long wearing. I have never used a mascara as good as this.

Very dramatic!

Doll lashes is the best! The formula is not glumpy and the brush is what makes this stand out from the rest! It goes from thick to thin so it helps to separate the lashes while providing volume and length! Also it doesn't run and give you raccoon eyes!

A great splurge mascara!

When i wear this mascara it makes a noticeable difference. Giving volume and height to my lashes - it really does give a doll eye effect! It is a bit pricey - but worth it!

Old faithful

I have been using this mascara for years and it's been consistently good. I have fine but long lashes, it keeps them separated and curled. I don't get any product drop around my eyes after a long day wearing it. It's expensive which is why I'll only give it 4 stars, and if I could find a cheaper alternative I would use it, but so far haven't found one that I'm as happy with. Definitely recommend :)

not the best on the market

received a sample of this product and it applies nicely and easy to remove, however i prefer other brands on the market, for a smaller price tag, nothing overly special about this product

A mascara must-have!

Without a doubt, this is the best mascara I have tried - and I've tried many!! The brush enables everything that is promised, leaving lashes long, thick and appearing fuller. I wouldn't recommend this product for sensitive eyes, or if your eyes tend to weep in weather, as it does run easily. There is a waterproof option for this. Will be continuing my love affair with this mascara!

Disappointing

I've been on the hunt for a great mascara but unfortunately this wasn't it for me. I found my lashes clumped together and was smudged by the end of the day. Considering the price I'd say it's disappointing.

Best mascara

Seriously everyone needs to try this mascara!!! I absolutely love the volume and thickness it gives my lashes.

The best

The best Mascara I have ever used. I bought this after getting a sample and it's truly amazing, non fluffy, lengthens and separates lashes. Now my go to Mascarra.

AMAZING!!

This mascara is my holy grail it is amazing!! I've tried so many mascaras and nothing remotely compares to this. It gives sensational volume, curl and adds length without clumping. It never runs or smudges etc yet is easily removed when needed. The brush makes it easy to apply to even the lashes in the very inner corner of lids.

Good Lordy! Don't go past this one

This is an amazing mascara. I have bought so many brands over the years and was always disappointed with the result....then I found this. I have bought two now and going onto my third. As long as this mascara is being made, I will use no other.

love this mascara!

I think Lancome make the best Mascara's and this is their best one!
Great volume and length nicely separated but not too much and an awesome brush! tapers nicely so you can get right in without making a mess

Disappointing

I'm a huge fan of Lancome mascaras, the original Hyponose being my go to. But this one falls short. The product is drier than their normal product and the brush gets stuck in the muck after a few weeks of use. This mascara is ok for volume but does nothing for length. Such a disappointment. I'm sticking with the original.

Lancome Mascara - all of them

I agree with another reviewer. Lancôme can do no wrong with their mascaras. I have sensitive eyes and have never had a problem with Lancôme mascara. Other bands flake, itch - not Lancôme. Beautiful. Last a long time too.

Best Mascara!

Oh Lancome, you can do no wrong when it comes to mascaras. This mascara never flakes, stays on all day and the brush spreads through your lashes with the perfect coat.

I love this!

This mascara is great, it has a unique cone-shaped brush that allows for the perfect application. You can coat the inner most lashes, as well as create volume throughout. It's the perfect daytime mascara as it isn't too thick, however can be layered for evening wear. It doesn't smudge, but can be removed without a fuss. I love it!