L'Oreal Paris Paradise Mascara - Black
Frequently bought with
Please wait while we find a match
Questions & Answers
(No Questions Yet)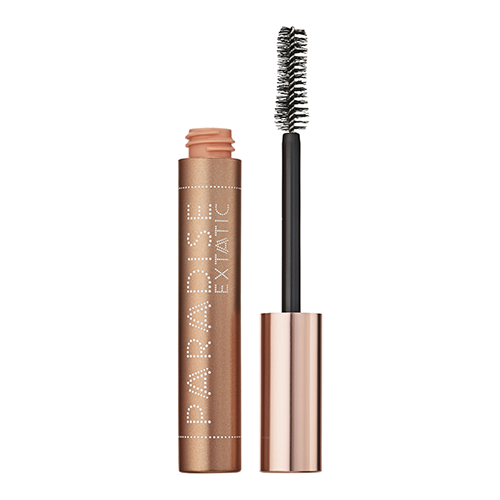 L'Oreal Paris Paradise Mascara - Black
Get an expert to answer your question about this product!
Ask a Question
86% recommend this product
Most Helpful Positive
A gorgeous, everyday mascara
A gorgeous everyday mascara that doesn't clump or dry out!
Most Helpful Criticism
not great
I found this mascara really gluggy
It's nice

I like this but, the wand is massive and I always make a mess and I find it's very wet. Hopefully, the more I use it, it might dry out and work a bit better. I find I end up liking a mascara more after it's dried out a bit. I can see why people say it's a dupe for Too Faced Better Than Sex mascara, I have that mascara and I agree. Better Than Sex isn't the best thing ever though, it crumbles on my face and this one can also do that.

A gorgeous, everyday mascara

A gorgeous everyday mascara that doesn't clump or dry out!

Best chemist brand mascara available.

This mascara is a game changer. The formula amazing. It's is a whipped consistency and makes your lashes look SO full and "false" I can't believe I've found a new favourite mascara. I highly recommend giving this a try!

Best drug store mascara i have ever used

Picked this up on a whim because I had run out of my hourglass extreme lash and immediately loved it, the wand is a perfect shape to get nice coverage with one coat and it doesn't make the eyelashes too spidery or gluggy. In love

Finally found a favourite

I have tried about 8 different mascaras in the last 6 months trying to find one that actually did what it said it would, I even tried the dearest ones because I assumed they had to be better. I bought this about a week ago and I am so so happy with it, it fills and lengthens your lashes without clumping and lasts me all day day without smudging. The price is extremely reasonable too. Definitely buying again!

Not what I expected

I found this mascara really didn't work for me. I found it clumpy in the tube, on the wand and on the lashes. I also found it dried out very quickly. I didn't get the length or volume I was expecting so I was really disappointed. I do not recommend this mascara.

HOLY GRAIL

This is honestly my holy grail mascara! I find the first two-three weeks of use, it can be really liquidy and get everywhere but once it dries a bit it's so nice. Very easy to remove from the skin if you get it everywhere like I do. I look like I'm wearing false lashes and it's so black! It can tend to smudge a bit under my eyes if I wear it for ages or don't set my under eyes enough but I'm sure the waterproof version would prevent this. I haven't used a different mascara in over a year which is impressive as I'm always changing my makeup!

Love this mascara!

This mascara has been hyped up plenty in the beauty community so thought I'd give it a try. Wasn't sure I'd like it as I prefer a different style of brush with rubber bristles, however this mascara is absolutely amazing and I am sold! It makes your eyelashes appear fuller, longer and also curls them up more than other drugstore mascaras I have tried. Will definitely be repurchasing!

My new favourite

This is my new fave mascara. It creates more volume and length. The brush is on the bigger side but I am really like this one. Probably not for all lash styles. But my lashes seem to like this product.

not great

I found this mascara really gluggy

Too Faced but without the price tag

Best dupe for Better Than Sex I've ever come across! Thick, fluffy eyelashes, without all the clumps. Perfect for my long thin lashes! The only downside is it dries up quicker than the more expensive option, but still fantastic and my only 'affordable' choice. LOVE!

Holy Grail

This is my absolute holy grail! I cannot recommend this product enough. I initially purchased this product on sale and since I have purchased 5 tubes. It lengthens and gives volume so easily with lashes. When used with a lash curler I only need two blinks and my lashes look amazing. It does not clump or crumble to the under eye area. The pigment is really strong. The wand looks like nothing special but is the best I've used so far. I have found this so much better than high end mascaras. I will continue to re purchase again and again. It is also very easy to remove at the end of the day and does not damage lashes.

Excellent!

This mascara is great! Lots of volume, doesn't clump. Not sure about lengthening as my lashes are quite long but gives lots of definition. Would repurchase

Great mascara

Love the brush on this mascara - adds so much volume and body to my lashes. After a whole day of wearing this mascara, I find that it lasts well throughout the day! My only critique is that it's not the best for holding a curl, but I would repurchase all the same!

Worth it

I love this mascara, even though I struggled with it the first few times I used it. You have to be careful when applying it because my lashes wanted to clump together under it's thick formula. However, with careful application and taking care to make sure the lashes are evenly spaced, this mascara really makes the lashes look thick and long. It really wants to stay on, so take time to remove it gently. Some reviews have said people found it smudged after a few hours. Whilst I didn't find this to be the case for me, I also have the waterproof version and would recommend that if you're prone to smudging - that stuff doesn't move anywhere! Beautiful mascara and worth the purchase.

Great for length

This is such a good mascara for straight short lashes. It lasts all day and holds the curl for a reasonable amount of time! It is very difficult to remove though, but is definitely worth it!!



not as good

almost as good as too faced - almost. this mascara is nice, but i find that it dries out and gets flaky quickly. it doesnt give as much volume as too faced, but otherwise a good dupe.

The bomb!

This is my HG mascara. It gives me thick and full lashes and is a good dupe for Two Faced Better than Sex. If you build it up it can be slightly clumpy, but in a good way - like, a sexy intense lashes kind of way. I love it!

Amazing mascara for extra length!

I love this mascara! It does an amazing job of lengthening my lashes and adding loads of volume! It stays in place all day and really helps to 'open' my eyes. A must-have in my make up kit!

raved about

this makes my lashes look so long and volumised and they feel so conditioned and not brittle after usage. it makes my lashes look like i have falsies on and they are so beautiful and i have really short straight lashes that are stubborn to gain volume so this is great for the price. i heard many youtubers rave about this and i see why!

Smudges throughout the day

Loved how this mascara looked when applied (long, full, natural looking lashes) but found that it started to creep onto my lids and under my eyes about 3 hours afterwards. Wouldn't recommend for oily skin types or really long lashes that touch your eyelid.

AMAZING

Best mascara I have ever used.