KORA Organics Noni Lip Tint 6g
Questions & Answers
(No Questions Yet)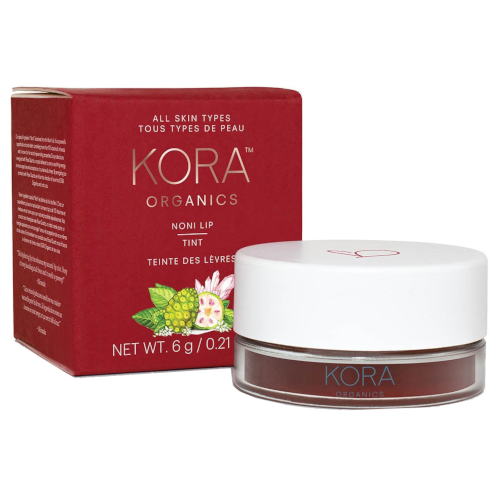 KORA Organics Noni Lip Tint
Get an expert to answer your question about this product!
Ask a Question
100% recommend this product
Most Helpful Positive
Nice!
This smells really nice and is pretty on the lips. Very hydrating.
Nice!

This smells really nice and is pretty on the lips. Very hydrating.

Super nice

Nice smell, nice texture, nice ingredients, nice feeling. Very happy with this!

Rosey, flushed lips

Looks really pretty on lips, gives a rosey and flushed look to lips and just looks really healthy. It also smells great, and nicely hydrating on lips.

Really nice

Looks super pretty. It moisturises really well and smells really yum. Definitely a must have in my bag.

KORA Organics Noni Lip Tint

I absolutely love this product! It feels great on, moisturises my lips and looks great! A great colour for everyday use

Lovely product - too dark for me

It's a beautiful product made with really lovely ingredients! Unfortunately the colour is a bit too dark for me (I'm quite pale and normally prefer more nudey coloured lip products). Really nice product though and I love that it's made with beetroot.

Obsessed.

When I was young, the first "makeup" product I was ever given (and allowed to wear) was a lip smacker. It was raspberry, and smelt delicious, and I would take it with me everywhere I went.

The KORA Organics Noni Lip Tint is the adult version of my lip smacker obsession. It comes with me everywhere I go, adds a subtle yet delightful tint to my lips and smells scrumptious. My lips feel soft and hydrated when I wear it, and it's the perfect way to accentuate my lips, without looking like you're wearing a lipstick.