Kérastase Paris, The Hair and Scalp Expert since 1964, delivers salon-quality results anytime with its entire selection of products for every hair type, concern, and styling preference. Whatever look you want to create or treatment benefit you seek, Kérastase styling products and leave-in conditioners can help you achieve it.
Kérastase offers a comprehensive range of styling products, from serums to dry shampoos to all-encompassing CC creams. You'll surely find the perfect option for your unique needs, whether it's a smooth, sleek style you're after or a sky-high vintage bouffant.
When your hair needs a little bit of extra love, Kérastase offers tons of great leave-in treatments to ensure you can repair on the go. For the ultimate in conditioning, try Kérastase Elixir Ultime Serum Solide. Packed with beautifying oils and meant for all hair types, this universal treatment nourishes, seals, protects, hydrates, and strengthens.
By utilising proprietary ingredient complexes and calling on years of salon experience working with all hair types and through every trend since 1964, Kérastase products maintain your style whilst keeping hair healthy, happy, and nourished. Check out Kérastase's personalised formulas to find the best styling and treatment options for you.
Showing 17 products of 17.
---
Recent reviews on Styling & Leave-Ins products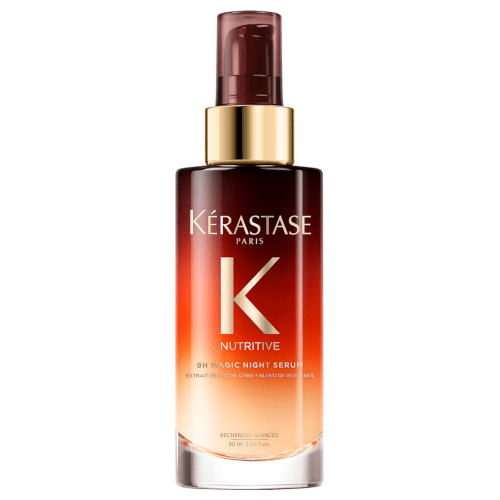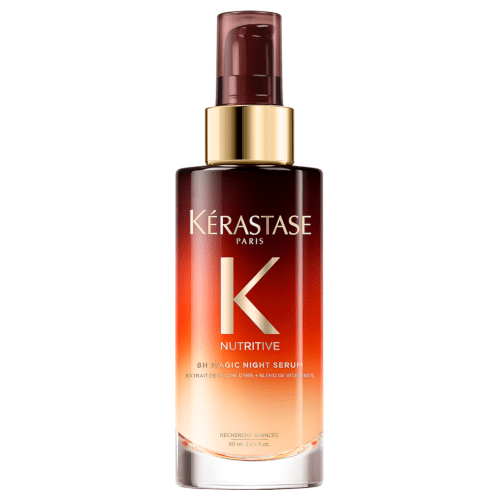 Kérastase
Kérastase Nutritive 8hr Magic Night Serum 90ml
$64.00
Pull Up A Chair Hair Lovers
Okay ladies, this serum is the absolute staple of my hair care products.
As a self confessed lover of Kerastase (I have no idea how to pronounce this fyi), I have been fully switched over to their hair care range for about 6 months now, after going from brunette to blonde, and they have SAVED MY HAIR!!!!
This serum is in my hair about 3-4 times a week, dependent on how often I wash my golden locks. Wash and condition as normal and wack some through the ends whilst still damp.

Give it a go gorgeous gals, its worth ALL the hype!

What people are looking for the most