Shop Blond Absolu (Blonde Hair)
---
Recent reviews on Blond Absolu (Blonde Hair) products

Kérastase
Kérastase Blond Absolu Cicaflash Fondant Conditoner 250ml
$48.00
Everyday luxury
I use this every day. Instead of one weekly blonde mask that needs to sit for 20-30 minutes I use this as a conditioner while I shave or do other things for 5-10 minutes. It smells divine and each daily wash helps maintain brass in my *very expensive* blonde hair. I have long, fine hair and it doesn't weigh it down but I do go through it fairly fast. That's the only downside I can think of. Gold s...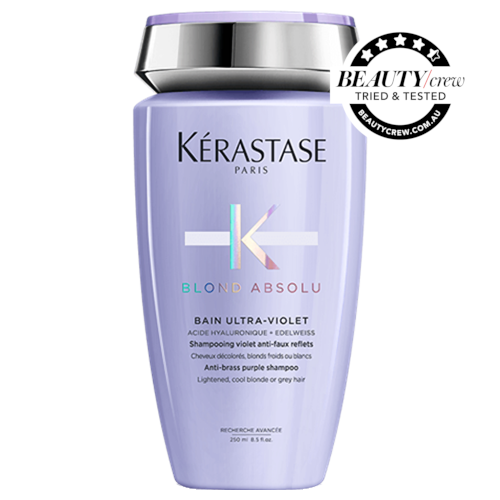 Kérastase
Kérastase Blond Absolu Bain Ultra-Violet Shampoo
$48.00
Just good enough
As a brand Kerastase is excellent however this purple shampoo doesn't quite deliver . We all know purple shampoos aren't the most conditioning but at least it should work superbly to combat brassiness and for the price it should deliver. I give it a 6 1/2 out of 10 which is an ok score but I have high expectations for Kerastse products.