Jane Iredale Eye Pencil Crayon
Skin Type:
Dry
Normal to dry
Normal to oily
Oily
Frequently bought with
Please wait while we find a match
Questions & Answers
(No Questions Yet)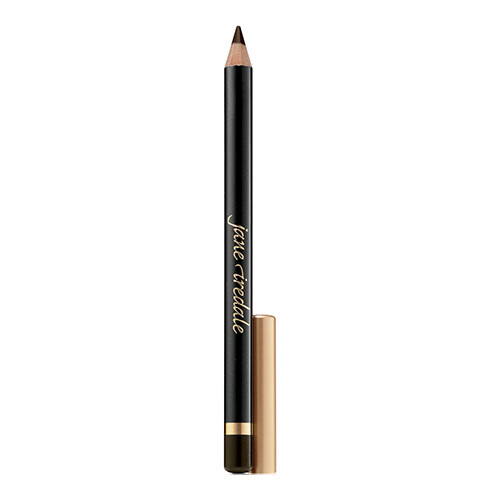 Jane Iredale Eye Pencil Crayon
Get an expert to answer your question about this product!
Ask a Question
100% recommend this product
Most Helpful Positive
great!
This is so easy to use and looks great!
Most Helpful Criticism
Loving the color
love this eye pencil color!
great

i do love this product for the outside of my eyelid not inside where its wet as it smudged but its lovely and smooth going on :)

Bomb!

First time using this product after looking for a new eye liner. It's a good product, creamy and easy to apply and remove. Not chalky. Does smudge a little if you don't be careful but over all fantastic.

Loving the color

love this eye pencil color!

great!

This is so easy to use and looks great!

Amazing!

The best I have used! Glides on so nicely.

Best eyeliner ever!

I have been using this eyeliner for ten years and I won't use any other pencil eyeliner now! I have tried others in the past but this is the best. It glides on effortlessly and doesn't drag the skin at all. Great pigment too!

Great value

I love this eyeliner. It's super soft, so it doesn't pull the skin - but without being too smudgy. I get the midnight blue colour and it's beautiful. Very easy to apply.

Nice

Nice eyeliner easy to apply and glides on smoothly however staying power is not great

Good pencil

I have this in white. I've always struggled to find a good white liner that works this is pretty good .. the best of a bunch I've tried so far

Great for sensitive eyes

This eyeliner is lovely to use. I have super sensitive eyes and this product does not irritate it. The formula is nice and creamy but does not smudge easily unless you rub your eyes. Really recommend it for an everyday eyeliner


soft head, really easy to apply!

I was in doubt to be honest when getting this eye pensil. eye pensils are so different.... you never know what you are getting online. but Jane Iredale really suprised me, really easy to apply and do not go messy on the eyes too. I love it. and will definitely buy it again.

Creamy pencil

The pencil is in a nice creamy form, that glides really gently onto your eye, no tugging at your eyelids. It's really easy to use, making a nice smokey eyeliner effect and the stay effect is average. This is definitely a light creamy coloured pencil, it is not very pigmented.

Perfectly smooth!

This is the smoothest eyeliner I've found so far! It applies gently to my eyes without 'tugging' at the skin. I like a neat line that I can leave as is or smudge slightly and this does the job perfectly. It doesn't rub off or make a mess after a few hours which is great too! I bought this in Black! Love it!

Smooth and easy to use

This product is so easy to use and creates the perfect smoky eye. Works great as a base for dark shadow or metallic effect shadow. Also works great alone.
I love to apply it along my lash line (top and bottom) and then smoke it out with my finger or a pencil brush (the sigma pencil brush works well for this) for a sultry Parisian lined eye. It does tend to smudge or move throughout the day/night which I don't mind but if you want it set then I suggest using a darker shadow layered over the liner.

Smooth but does smudge if rubbed

I'm do rub my eyes and these do smudge. But it applies on so smoothly and the colour is nice and dark so you don't have to go over your eyelids several times.

Great with sensitive eyes

I love these pencils! My eyes are sensitive to so much makeup, but not to these. They go on easily, can be blended nicely and stay put.

Very good product

Jane Iredale Eye Pencil is soft and has just the shade I was after. This eye pencil is easy to apply, and does not run, even at the end of the day.

Excellent product

Have been using Jane Iredale products for approx 12 months and have always found it to be a great product and this eye pencil is no different would definitely keep on using, great product.