ICONIC London Lip Plumping Gloss 4ml
Is this for you?
Get fuller-looking lips and a sheer, glossy finish with ICONIC London Lip Plumping Gloss. This non-sticky lip gloss is formulated with hydrating ingredients and peptides to support collagen production for more defined and voluminous lips.
Frequently bought with
Please wait while we find a match
Questions & Answers
(1 Question)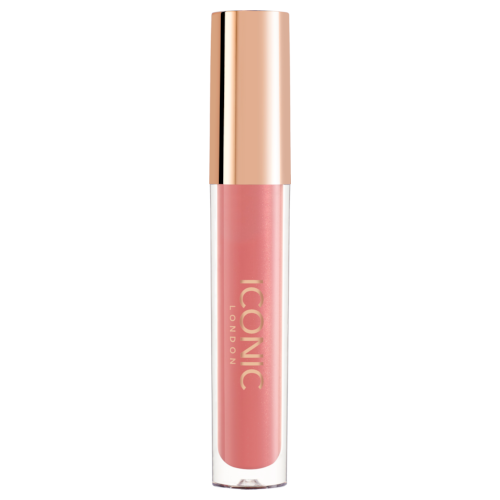 ICONIC London Lip Plumping Gloss
Get an expert to answer your question about this product!
100% recommend this product
Most Helpful Positive
Everyday go-to
This gloss has a great plumping effect whilst finishing a makeup look easily with flattering colours.
Quite tingly

I like the colour and the finish. I just need to make sure that my lips are fully moisturised before I use this as there's quite a lot of the tingling sensation for the plumping effect.

Everyday go-to

This gloss has a great plumping effect whilst finishing a makeup look easily with flattering colours.

Really lovely texture

I like the colours but I wouldn't say it's very plumping. Still feels super smooth and creamy.

Peek a boo

Peek a boo is just gorgeous. The colour is perfect and I feel like it definitely plumps the lips a little.

The perfect sheer lip gloss

I try many lipsticks as I am the Makeup Category Manager at Adore Beauty.
It has been awhile since I loved a lip gloss as much as my fav lipsticks.
Firstly the colour is privacy please is the perfect sheer red/ pink like someone pitched my lips.
The lip plumping action enchances your lips but only has a slight cooling effect no tingle !
This sample i keep for my desk and i brought an extra for my handbag!



I like the product but the price is way too high

I like this product a lot and it definitely does plump your lips, but for $50?!?! Omg it's crazy expensive. The too faced lip injections works a lot better than this.

Gorgeous!

Okay, I'll start my review by saying I am not afraid of a lipgloss with a little tingle - in fact, I prefer it to burn (that way I know it's working to plump my lips up as much as possible).

That being said, this lip gloss isn't as intense in the tingle department as some others I've tried which most people would classify as unbearable (cough cough, looking at you, looking at Person With Two Faces). It does still have a little bit of a minty tingle, which I really like.

The colour on this is stunning - it applies and fades evenly. I have the shade Do Not Disturb and it's the perfect Your-Lips-But-Better shade.

$50 to some might seem a high price point for a lip gloss, but if you're in the market for a lip plumping gloss (and have tried the aforementioned alternative) you're already looking around this price point anyway.