Colour intensifying treatments are designed to keep your hair looking as vibrant and colourful as possible.
If you find that your hair gets brassy, fades too quickly or loses its natural lustre sometimes, then you'll love the rich, progressive formulas here, which strengthen and nourish your strands with their hydrating nutrients.
This carefully chosen range of shampoos, conditioners, masques, gels, sprays are designed to boost your colour, and maintaining beautifully toned shades.
The evo fabuloso Platinum Blonde Intensifier is a popular choice for blondes. Its lightweight formula combines panthenol to smooth hair and minimises frizz, macadamia and argan oils to infuse strands with moisture and minimise breakage, and glycerine for hydration, preventing dryness, breakage, and moisture loss.
Other purple shampoos and conditioners will also brighten and revitalise your tones; the purple pigment maintains clean platinum blonde locks and will help extend the life of your colour.
If you have grey or white hair, try L'Oreal's Serie Expert Silver Clarifying Shampoo. This colour clarifying shampoo counteracts brassy tones & strengthens hair with ease.


Our range caters to all hair types and concerns, so no matter if you've got a sensitive scalp or if you're looking for a cruelty free alternative, you'll love our colour intensifying hair treatments from renowned brands like Eleven Australia, Kevin Murphy, Evo & L'Oreal.


Shop our range now and get FREE express post on all orders over $50, 90 day returns, and the ability to pay later with Afterpay.
Showing 20 products of 93.
---
Recent reviews on Colour Intensifiers products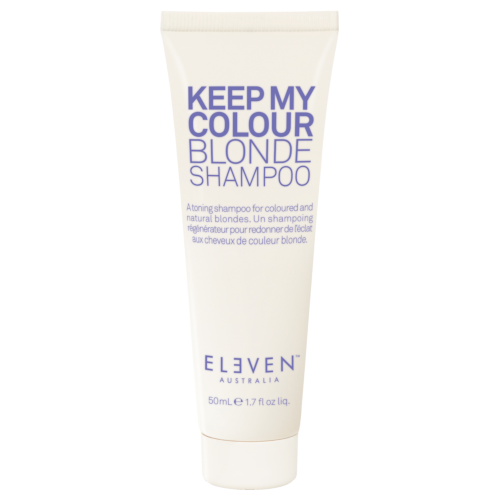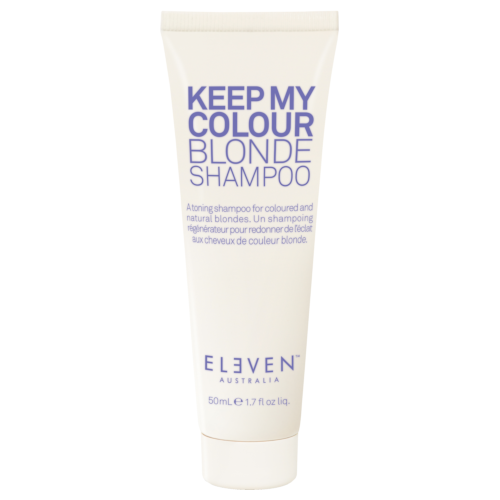 ELEVEN Australia
ELEVEN Keep My Colour Blonde Shampoo Travel Size
$5.95
My travel best friend
I have naturally brunette hair with blonde highlights and I find this really does help keep my highlights looking fresh and non brassy. Like all blonde treatments, it was extremely drying so I just follow up with a deep conditioner (eleven hydrate my hair works great). The matching blonde conditioner/treatment from eleven helps counteract the drying action of the shampoo but isn't the most hydrating conditioner. This size is also perfect when travelling, especially when going to warmer climates where I'm in chlorine/sun bleaching!