Shop Glasshouse Fragrances
---
Official Stockist of Glasshouse Fragrances
Glasshouse believes that fragrance has the power to transform every moment – to put life in an illuminating light, no matter what the occasion. Glasshouse elevates the everyday to take you places and lift your spirits with unique beauty.
Whatever the moment, wherever you are, you'll love it all the more with Glasshouse. Collections include Candle, Hand Creme, Nourishing Body Bar and Hand Wash.
THE GLASSHOUSE PROMISE
Glasshouse Fragrances are committed to using only the highest quality industry approved raw materials. All ingredients are vegan-friendly, and never tested on animals. All proudly handmade in Australia.
Showing 20 products of 38.
---
Recent reviews on Glasshouse Fragrances products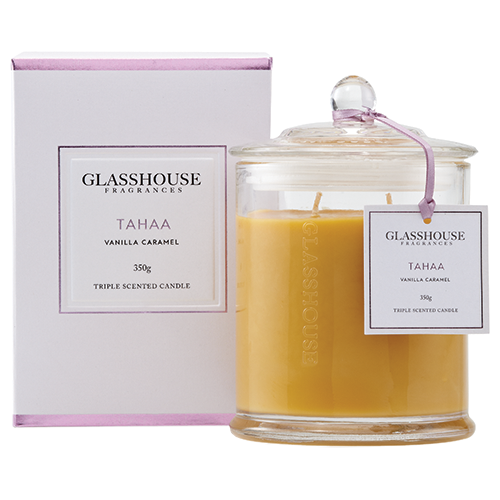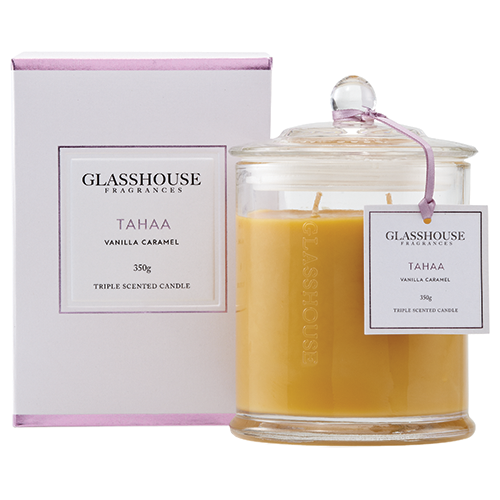 Glasshouse Fragrances
Glasshouse Tahaa Candle - Vanilla Caramel 350g
$44.95
Heavenly scent
This was the first Glasshouse candle I bought after smelling it in store, and I have re-purchased it over and over again. It has such a delicious, delectable caramel/vanilla scent, perfect for winter (more so than summer). It also has great sillage and fills up even a larger space with its scent. You can't go wrong with Tahaa.
What people are looking for the most