Give your hair a luxurious treat with gentle sulphate-free shampoos from evo. Whether your hair is dry, damaged, colour-treated, or in need of a body and shine boost, all products in the evo shampoo line are formulated to gently cleanse while addressing the concerns of your hair type.

Give fine, limp hair texture and body with evo's gluttony shampoo. This low-foaming shampoo gently cleanses while adding volume to your hair. For nourishing colour-treated hair and reducing dryness, the therapist calming shampoo is a wonderfully moisture-rich choice. This luxurious product cleanses gently to help strengthen hair and prevent colour fading. If you're looking for a gentle daily-use shampoo that's formulated to remove product build-up, then normal persons shampoo is for you. This shampoo cleanses deeply while balancing hair's natural proteins.

All evo hair products are free of sulphates, parabens, DEA, TEA, and propylene glycol, and they're never tested on animals. Packaging for all products is 100% recyclable to help reduce the carbon footprint and protect the environment.
Showing 12 products of 12.
---
Recent reviews on Shampoo products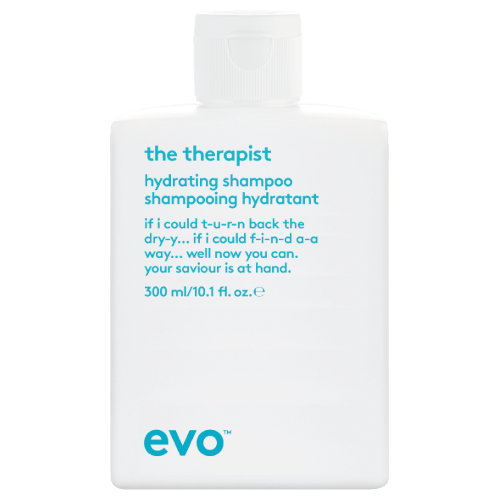 evo
evo the therapist hydrating shampoo 300ml
$34.00
Hydrating but smells weird
I've used this shampoo before and love how gentle and hydrating it is on my dry hair. My ex used to complain about the smell, though (said it smelt like I hadn't washed my hair) and, after re-purchasing it, I totally understand what he meant. It smells kind of like a mild mix of men's deodorant and glue. Super weird. I'm single now so IDGAF about it anymore. My only other complaint is that it...
What people are looking for the most