The philosophy of personalised skincare has been with Ella Baché from the very beginning.
Created by Madame Baché in Paris, 1936, a revolutionary cosmetic chemist who believed just as we are genetically different, the same holds true of our skin. Her skincare philosophy was based on the belief that "because no two skins are alike", every client's skin is uniquely individual.
Her immense passion for skin care has laid the foundations for who Ella Baché are today. Ella Baché carried forward Madame Baché's philosophy of individual skin care, to provide individual skin solutions so you get exactly what your skin needs to restore it to perfection.
Showing 20 products of 71.
---
Recent reviews on Ella Baché products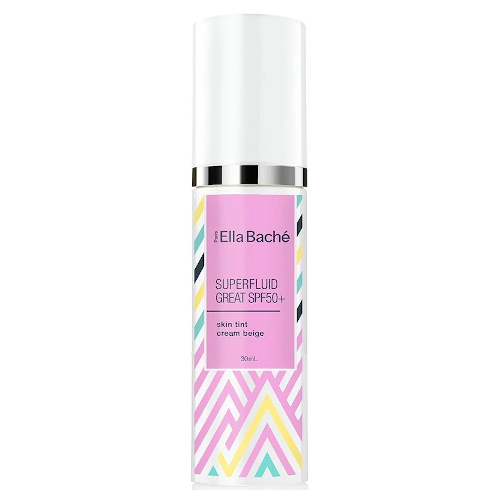 Ella Baché
Ella Baché Superfluid Great SPF50+
$55.00
For fans of glow
This gives such a pretty, glowy effect on the skin - what a pleasant suprise! If you're a dry or dehydrated skin gal, this easily takes the place of a BB cream, offering light, slightly buildable coverage that looks fresh, dewy and hydrated but doesn't feel too thick. While it might be a fraction too hydrating for a combo or oil skin person, on my skin its just-right, and perfect for those off dut...
What people are looking for the most